Indian Railways to paint coaches in beige, brown; revamp exteriors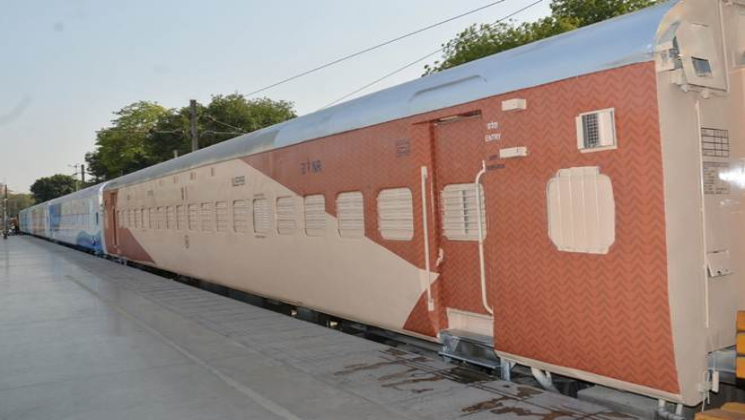 The Narendra Modi-led BJP government is trying to revamp the Indian Railways since it has come to power in 2014. This time the Union government has planned to paint the exterior of coaches in beige and brown, which till now has been shinning in dark blue.
Plying with 16 coaches Delhi-Pathankot will be the first train in the scheme, which will be rolled out by June end. Along with this, the new colour scheme will be implemented for 30,000 coaches of Northern Railways.
According to the scheme, only the conventional coaches of Mail/Express manufactured at the Integral Coach Factory in Chennai will be repainted. However, the colour of premium trains like Rajdhani, Shatabadi and Duronto and special service trains like Tejas and Gatimaan Express remains the same.
Quoting a senior Railways Ministry official, IANS reported, "A complete makeover of coaches was long overdue and the new colour scheme was applied in trains after it was finally approved by Railways Minister Piyush Goyal."
Pleasant Experience
Justifying the decision to repaint the coaches in beige and brown after 20 years, the railways official said that it is done to enhance passengers' travel experience. The official said, "The change of colour is part of the Railways' efforts to make passengers' experience a pleasant one."
Not only the exterior, but the Railways has been working on to modify the interiors too, said the official. With additional feature like bio-toilets, mobile chargers at each berth and comfortable seats, the Railways is planning to renovate its coaches along with increasing the speed of trains.
Photo Credit: Amazing India Blog