Indian Stock Market: Infosys share price hits 52-week high
Infosys share prices hit a new high amidst the uncertainty in the market. The per-share price peeks to a 52-week high after the company consider a proposal to buy back its shares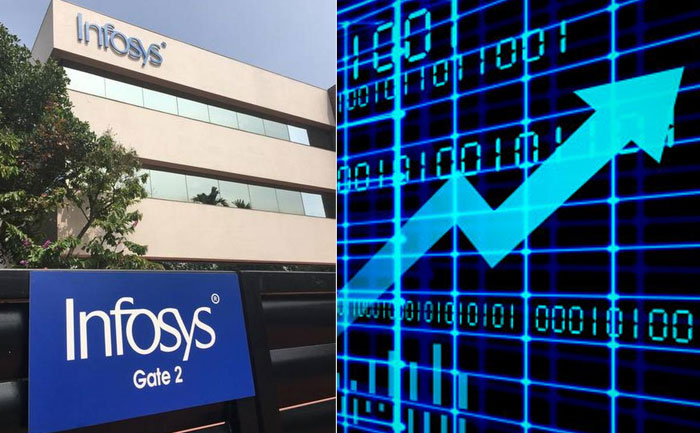 Owning to the pandemic Coronavirus outspread there is still uncertainty in the market. The companies listed in the stock exchange have showcased recovery in the last few months after it had hit a new low due to the pandemic lockdown. Amidst the outspread of the new Coronavirus wave, the market again started to showcase redlines on the charts. The Software services giant Infosys has been considering to buyback its shares after its forthcoming board meeting. And thus the share prices of this company increases to 52-week highest.
The board meeting of Infosys is slated to take place on April 14 and the board members will approve and record the audited consolidated financial results of the company. Including its subsidiaries for the quarter. The company had successfully executed its first buyback of stocks in December 2017 worth Rs 13,000 crore. Approximately the stocks comprised of 11.3 crore equity shares at a price of Rs 1,150 per share then. The company is now again considering to buyback its shares.
According to reports, Broking house CLSA has maintained a buy call with a target at Rs 1,660 per share. The buyback could range between $1.2-1.5 billion (1.1-1.5 percent of the equity), it has said. The stock has gained over 5% in April and almost 14% in 2021 to close at Rs 1,438 on April 8, a 52-week high for the company.
For more such updates, stay hooked on to The Live Mirror.
Also Read:  Stock Market Update: Sensex Jumps Over 200 Points While Nifty Trades Flat