Indian Union Budget: Things You Should Know Before The Mega Event
India's 89th Union budget is likely to be announced soon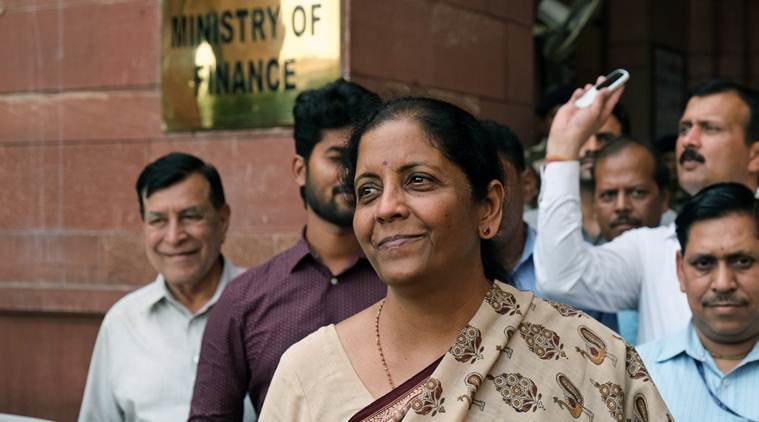 First full-fledged woman Finance Minister, Nirmala Sitharam faces what might become one of the toughest balancing acts of her career. On May 31, Sitharaman was greeted with India's worst economic news of the year: Unemployment had touched a 45-year high, and India had lost its tag of the world's fastest-growing major economy to China in the last quarter of the fiscal year. This was within hours of her arrival at her new office in New Delhi.
On July 5, Sitharaman will make her first major public appearance in her new role. She will be presenting India's union budget at a time when she's under pressure to spend more to change the economy. She will have to look out resources for welfare programs announced by Prime Minister Narendra Modi's government, including 870 billion rupees ($12.6 billion) for a new measure to support farmers. And she must do all of this while keeping the national deficit below 3.4% of GDP. This is a target credit rating companies are watching closely.
K Subramanian is her Chief Economic Advisor, Subhash Garg is her Finance Secretary and Economic Affairs Secretary,  Ajay Bhushan Pandey  is the Revenue Secretary, GC Murmu  is the Expenditure Secretary, Rajeev Kumar
is the Financial Services Secretary and Atanu Chakraborty DIPAM Secretary.

In her last position as defence minister, she showed a dislike for fiscal wastage and inefficiency, spending her full budget to modernize the armed forces. That was a departure from the past when procurement delays would leave funds unused.
Arun Jaitley, her political mentor, opted not to take a new cabinet position this time due to ill health.
Our expectations regarding the budget run high that it will fire up the slowing economy by unveiling bold reforms.
Also Read:  Arun Jaitley Set To Present Interim Budget On February 1