Indians don't let go of many opportunities, feels Marcus Harris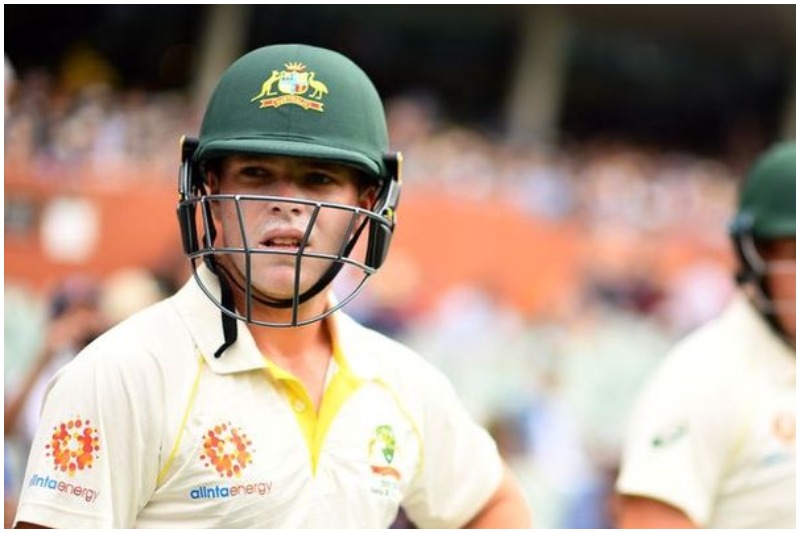 Australia opener Marcus Harris said that a side like India doesn't let go of many opportunities to capitalise after his team went down in the first Test match in Adelaide by 31 runs.
He also said that he never felt that he doesn't belong at the biggest stage.
"You always doubt yourself as a person, you're not sure if you're going to fit in Test cricket. So, it was good to spend time in the middle in both innings. I didn't feel out of my depth at all," Harris said, as quoted by PTI.
"But I realised pretty quickly they don't bowl any crap and they don't miss any chances that you give them. So you've got to be switched on from ball one.
"I felt like my game stood up to it, it's probably just a decision-making thing and being able to occupy the crease for long periods of time, but I didn't feel like I was out of my depth at all," added the left-hander.
Also read: Perth track would suit Australia more than India, reckons Ricky Ponting
Harris who made his Test debut at the Adelaide Oval was undone by Ravichandran Ashwin in the first innings and Mohammad Shami in the second.
But he said that he working hard to tackle the Indian bowlers, saying that the time he spent at the crease in Adelaide has helped him gain confidence.
"I worked hard in between the first and second innings on some plans against R Ashwin and now I'm just working on guys coming around the wicket and stuff like that to work on plans India will use against me," he said.
"It has given me great confidence to be able to bat a decent period of time and occupy the crease for a bit."
Despite India's dominance, the match went right down to the wire with a spirited fightback from the Australian lower-order. Harris said that the effort of the lower-order batsmen would rub off on the top-order.
"I think we took some good confidence from the fight we showed, it got down to 30 runs. I know when I looked at it as a batter I thought 'I wish I could've got 60 or 70'. So we got pretty close and hopefully we could take some momentum into the game on Friday," he said.
"I think the wicket will suit us a little bit more with the conditions, that's taking nothing away from India, but I just think a little bit of momentum.
"We would've loved to win the game, but the boys bowled really well and they also batted really well. It's probably on us batters to take a bit of the weight from them," added the newcomer.
(Image credit-My Nation)