India vs Australia: Indians are smelling blood at the moment, says Justin Langer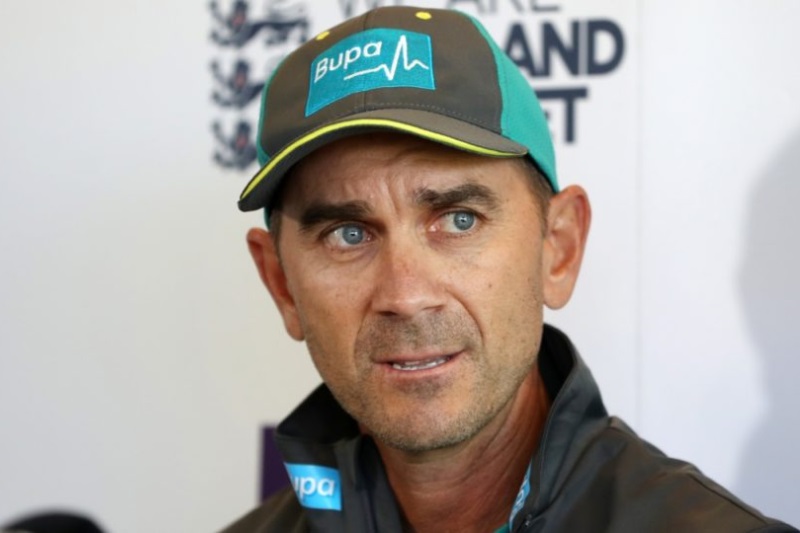 Australia head coach Justin Langer said that the Indian team is "smelling blood" ahead of the first Test that gets underway in Adelaide on December 6.
What Langer was alluding to is the confidence that India would have going into the series, not only because they are the number one ranked Test side it also due to the fact that their opposition-the Australians wouldn't have the services of batting powerhouses Steve Smith and David Warner.
The former opener felt that this team led by Kohli was similar to what Australia had way back under the leadership of Ricky Ponting. He said that this Indian team was reminiscent of the one Australia had when they won in India, which put an end to a three-decade-long drought.
Also read: India, Australia name squads for Test series opener in Adelaide
"You sense they're smelling blood. Just like the great Australian cricket team of 2001 felt and we just fell short (of winning in India) and we were able to (win in) 2004. You sense these moments. I'm sensing India feel that" Langer revealed in an interaction with SEN's Whately.
"They're a good team and they've got a couple of great players and we will show them great respect. They haven't had great success in Australia in the past, as Australia haven't had in India. They'll also be under great pressure, I think," he added.
The Indians, for that matter, are yet to win a Test series in Australia. They avoided a defeat in 2004 when the Sourav Ganguly let side could manage a 1-1 draw but faced a 0-4 loss in 2011-2012 with the team under Mahendra Singh Dhoni.
The Virat Kohli-led team suffered a 0-2 loss in 2014-2015 in a series where the prolific right-hander scored truckloads of runs.
This time around, Kohli would lead a team that has covered all its bases and are willing to give it their all as they begin their efforts in writing history on Thursday at the Adelaide.
Watch: Virat Kohli hits Kuldeep Yadav for a maximum in India's net sessions