1 Scientist killed, 3 others injured in explosion at Bengaluru's Indian Institute of Science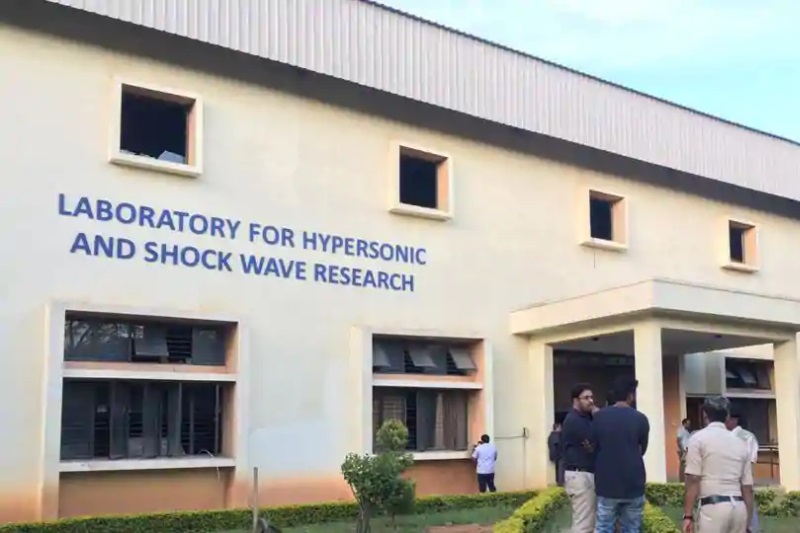 A 32-year-old scientist was killed and three others injured after a suspected cylinder exploded at the Indian Institute of Science (IISc) in Bengaluru on Wednesday.
Four researchers from a start-up company were reportedly working at the aero-dynamics laboratory of the institute when a hydrogen cylinder suddenly exploded at around 2: 20 pm. Such was the high intensity of the explosion that four researchers were flung away, leading to the death of one.
"Around 2.20pm there was an explosion. One engineer was thrown 20 feet and died instantly. The other three were admitted to the hospital. It is the first time that something like this has happened in IISc," a security in-charge at IISc told NDTV.
The researcher, who died has been identified as technician Manoj, while the three other injured scientists have been admitted to a private hospital, where they are slowly recovering, said a report in news agency PTI. The injured have suffered severe burns and wounds.
The researchers, according to news agency, belonged to Super-wave Technology Private Limited, which has a tie-up with the IISc for carrying out experiments in the institute.
The nature and cause of the explosion are yet to be discovered but the Forensic Science Laboratory has already initiated the investigation. It is also suspected that the cylinder which exploded contained gas.
"Forensic experts would ascertain the actual cause of the accident but it seems like a cylinder blast," said Assistant Commissioner of Police Niranjan Raj Urs.
Also Read: 5 arrested, 4 detained for killing Police Inspector in UP mob violence