Indira Gandhi to Rahul Gandhi, Kamal Nath remains the 'Rajinikanth' of Indian politics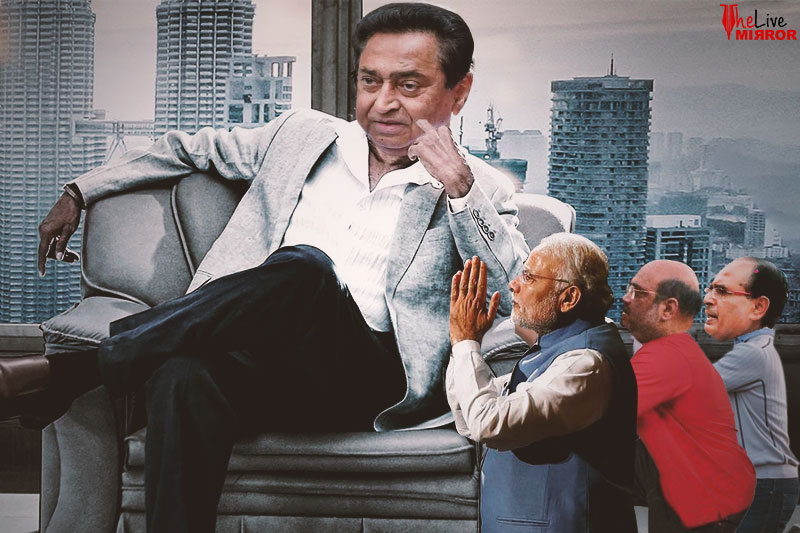 For many, politics is bread and butter and when politics takes giants steps, loyalty often takes the backseat but Madhya Pradesh Chief Minister-designate Kamal Nath is slightly different. Despite politics being his bread and butter, his loyalty never took the backseat. Once, the right hand of former Prime Minister Indira Gandhi, Kamal Nath is still in the thick of things as far as Congress is concerned. From 1970s to 2018, Kamal Nath stood tall for Congress, and only Congress.
It was no mean task to bring Congress back to power in Madhya Pradesh after 15 long years. Taking the seat share to 114 from 58 (in 2013) too was an uphill task for Rahul Gandhi-led party, but Kamal Nath did it with aplomb and without much ado.
Kamal Nath's political aspirations took off in the school itself. Being a classmate of Sanjay Gandhi (Indira Gandhi's younger son) in Doon School, Dehradun, his flirtations with politics began. Kamal Nath was once the right hand of Indira Gandhi in 1970s and then remained a trusted lieutenant for Mrs Gandhi till her untimely death.
The beginning…
A law and commerce graduate from DAV College in Kanpur and St Xavier's Collegiate School from Calcutta (now Kolkata) respectively, Kamal Nath was first elected as the Member of Parliament in 1980. Since then he never lost a single election and gradually became an integral part of Congress' strategising in election after election. Having mostly served as the minister of state, he became larger than life in 1990s and thereafter. In 2012, under the United Progressive Alliance (UPA) rule, Kamal Nath was chosen to replace Pranab Mukherjee to win a debate for his party on the Foreign Direct Investment.
Referred to as Indira Gandhi's third son, Kamal Nath actually turned out to be the Rajinikath of Indian politics. He was not in the thick of things of late, but within a short span, he turned the tables on BJP in Madhya Pradesh when Congress was in dire straits. Congress badly needed someone who could again lit up scene for the oldest political outfit of the country.
With a young leader in Jyotiraditya Scindia, Congress was never out of equation in India's central state. However, for a decade-and-half Congress had to be content with the second place as Narendra Modi's go-to man Shivraj Singh Chouhan stood like a rock. Congress needed another rock of similar magnitude to displace Chouhan.
The nine-time parliamentarian had ups and downs in his political career and has not always seen the brighter side of life. Madhya Pradesh Assembly Elections 2018 was another mountain to climb which he climbed with not much hiccups. Things looked bleak for Congress even six months in build up to the elections, but the septuagenarian managed to turn the tide in Congress' favour through his political acumen and flair.
Tough times
Kamal Nath is no stranger to adversities though. The 72-year-old had a tough time dealing with riot accusations against him in 1984 and he had to live with the stigma for many more years till Nanavati Commission absolved him of his involvement for 'lack of evidence'. It was in 2000, when the Atal Bihari Bajpayee government set up the commission to probe into the matter, the panel found no evidence of his involvement in the 1984 Sikh riots.
Cut to 2018, the slogan by The Live Mirror that was made public kamal nahin, Kamal Nath ko chuniye (Not the lotus, choose Kamal Nath) sensing the mood in Madhya Pradesh seems to have worked wonders for Kamal Nath and party. In that sense, Congress had already fallen back on the veteran politician in a desperate bid to win back the state after three terms. It remains to be seen whether Congress can hold on to the ground it has gained in Madhya Pradesh, but it's almost certain that Kamal Nath will play a pivotal role for Congress in 2019 General Elections.
ALSO READ: Kamal Nath to take oath as Madhya Pradesh CM on December 17