Kamal Nath to take oath as Madhya Pradesh CM on December 17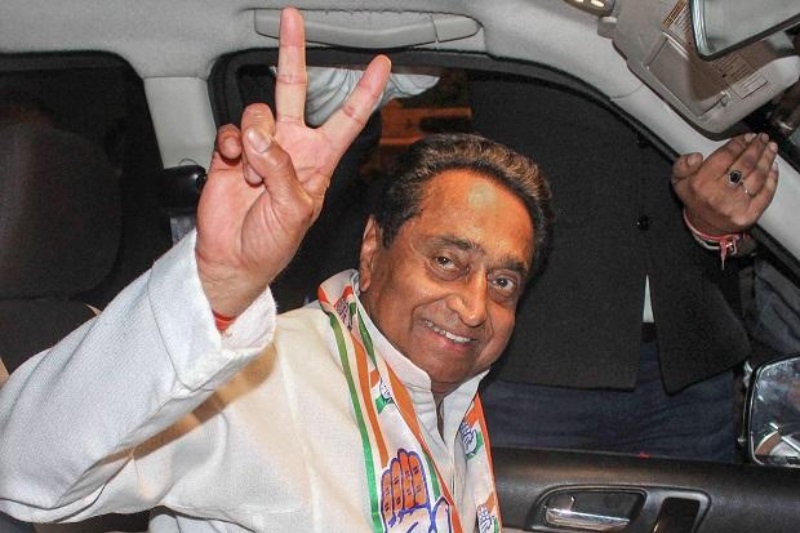 Senior Congress leader Kamal Nath will take oath as the Madhya Pradesh Chief Minister on December 17 at Lal Parade ground in Bhopal.
Notably, Kamal Nath was one of the two front-runners for the post alongside his younger rival Jyotiraditya Scindia. The two leaders helped Congress defeat the Bharatiya Janata Party (BJP) in the saffron party's bastion.
On Thursday, Congress leadership announced Kamal Nath as Madhya Pradesh Chief Minister. Reacting to this, in an emotional statement, Kamal Nath said that getting the post of MP CM was a "milestone". He also thanked Jyotiraditya Scindia for his support. The 72-year-old leader remembered Scindia's father, Madhavrao Scindia, who died in a plane crash in 2001.
The result of the Madhya Pradesh Assembly election was declared on December 11, and after a marathon process of counting of votes, the Congress emerged as the single largest party with 114 seats in the 230-member MP Assembly. It was two short of majority mark but Mayawati's Bahujan Samaj Party decided to support it, thus ensuring a Congress-led government in the state.
On the other hand, the BJP, which had ruled the state for 15 years, managed to win 109 seats, following which Shivraj Singh Chouhan resigned as the chief minister.
Born in Kanpur, Kamal Nath is a nine-time Congress MP from the Chhindwara constituency of Madhya Pradesh. He also served as the pro-term Speaker of the 16th Lok Sabha and was appointed as the Union Cabinet Minister of Commerce and Industry from 2004 to 2009 during Manmohan Singh's first term as the Prime Minister.
One of the longest serving and most senior members of the Lok Sabha, Nath has also served as the Minister of Urban Development.
Earlier, this year he was elected as the president of the Madhya Pradesh Congress Committee and led the party to a victorious 2018 state assembly elections campaign.
Nath is the first Congressman since Digvijaya Singh to become the chief minister of the Northern state. Digvijaya was succeeded by Uma Bharati in 2003. A period that started a 15-year BJP rule in the state –13 of which were ruled by Shivraj Singh Chouhan – until Kamal Nath's appointment.
Also Read: Congress picks old guard Kamal Nath as Chief Minister of Madhya Pradesh