Indo-China Conflict: Indian Army Prepares For Long Winter In Ladakh
Amid tensions at LAC, Indian Army prepares for chilly winter in Ladakh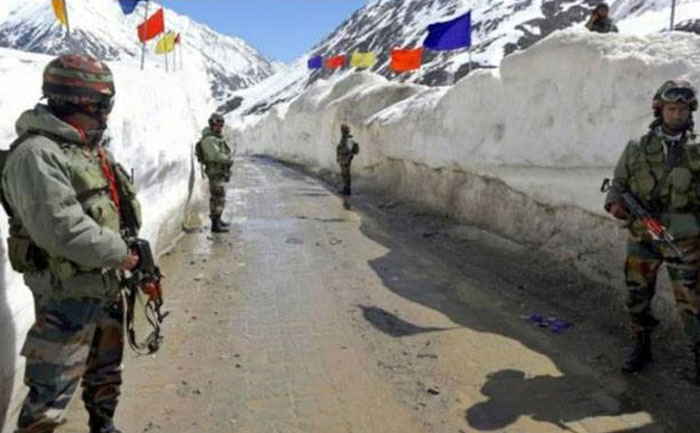 Tensions are high between India and China for the past few months along the Line Of Actual Control(LAC). The Indian Army is at present gearing up for a long haul in the region. To combat the winter chill in Ladakh the Indian Army has been stockpiling their oil depots, food resources as well as special tents, and extreme cold conditional (ECC) clothing.
The Indian Army on Tuesday said it is fully ready for deployment in the harsh winter months as it has stocked up all essential supplies including food items, clothing, and fuel.
#IndianArmy congratulates #IndianAirforce on the formal induction and operational entry of Rafale Aircraft into #IAF. We wish you many more.#sashaktbharat#NationFirst https://t.co/Qv4HdR7hvs

— ADG PI – INDIAN ARMY (@adgpi) September 10, 2020
"Several depots have been stocked up for the coming winters. We send our supplies for the forward troops. This fuel oil lubricant depot is the largest and highest depot. The fuel sent from here is used to keep the troops warm in cold weather conditions," Brigadier Rakesh Manocha told ANI.
Maj Gen Arvind Kapoor, Chief of Staff, 14 Corps said, "Our logistic infrastructure is so smartly built that any formation coming from outside, in Plug and Play mode, can join the units here seamlessly and be effective. Today, each jawan deputed at the frontline has state of the art winter clothing and tentage, Each officer, JCO, jawan is given the best quality ration which is highly nutritional and high calorific value."
Fully prepared #Indianarmy & #IAF with logistic, Arms & Ammunition also with winter stock. So here is the report on Montly Maintanence. Watch @indiatvnews for Zullu (Srinagar -Leh) and Romeo( Rohtang-Leh) Axis report.
( No ops detail shared) pic.twitter.com/nNQtsJoyKi

— Manish Prasad (@manishindiatv) September 16, 2020
After the brutal Galwan Valley clash, the Indian Army is building up for its long haul to thwart any further Chinese incursions. Though military talks are on between the two nations it has failed to yield any significant result in defusing the tensions.
Also Read: India China Face Off: Defence Minister Rajnath Singh Holds Security Meet With Defense Chiefs