Indonesia Tsunami: Authorities issue fresh alert for Anak Krakatau volcano as eruptions continue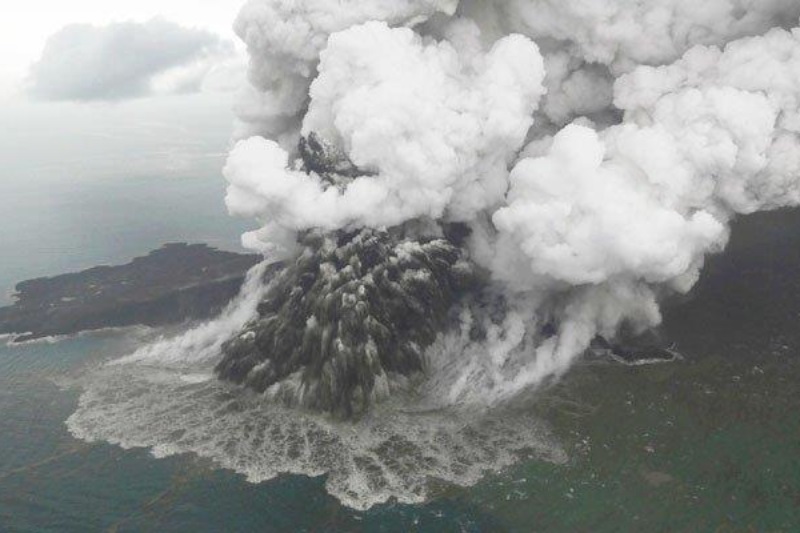 Indonesian authority on Thursday raised the danger alert level for a volcano that sparked a tsunami, adding to a previous warning that fresh activity at the crater threatened to trigger another deadly wave.
Authorities also widened a no-go zone around Anak Krakatoa to five kilometres – up from a previous two kilometres – and warned shell-shocked residents to stay away from the coast, after more than 400 were killed by Saturday night's killer wave.
Authorities further raised the crater's status to high alert, the second-highest danger warning, while aviation officials ordered flights to be redirected away from the area.
Kus Hendratno, a senior official at the Krakatoa observatory said, "We've raised the status of (the volcano) since this morning because there's been a change in the eruption pattern."
Due to a volcano-triggered tsunami in Indonesia, the death toll has risen to 430, with over 1500 injured and 16,000 displaced. Unfortunately, 159 are still missing.
Indonesia is one of the most disaster-prone nations on earth, straddles the so-called Pacific 'Ring of Fire', where tectonic plates collide and a large portion of the world's volcanic eruptions and earthquakes occur. Most recently in the city of Palu on Sulawesi island a quake and tsunami killed thousands of people.
In September this year, over 2,000 people were killed after a tsunami and earthquake struck western Sulawesi. Also, in July and August, a series of earthquakes hit the northern Lombok region, sparking landslides and collapsing buildings that left more than 400 people dead.
In the year 2004, a tsunami triggered by a magnitude 9.3 undersea earthquake off the coast of Sumatra in western Indonesia killed 220,000 people in countries around the Indian Ocean, including 168,000 in Indonesia.
Importantly, Anak Krakatoa is a small volcanic island that emerged from the ocean half a century after Krakatoa's deadly 1883 eruption. When Krakatoa erupted in the 19th century, a jet of ash, stones and smoke shot more than 20 kilometres (12 miles) into the sky, plunging the region into darkness, and sparking a huge tsunami that was felt around the world. The disaster killed more than 36,000 people.
Also Read: Indonesia Tsunami update: Death toll rises to 429, over 1500 injured