Indonesia: Sriwijaya Flight SJ182 loses contact after taking off from Jakarta
Indonesian Sriwijaya flight SJ182 loses contact minutes after taking off from Jakarta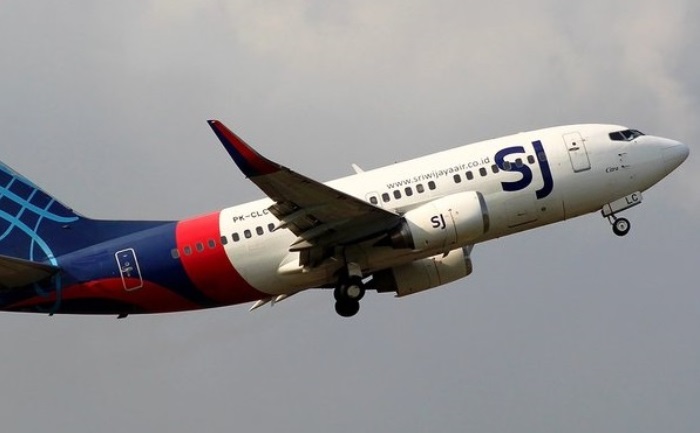 A Sriwijaya Air plane lost contact after taking off from Indonesian capital Jakarta on Saturday. The Sriwijaya Air flight SJ182 dropped from almost 11,000 feet to 250ft in a space of 5 mins before it disappeared from the radar. The plane was en route to Pontianak in West Kalimantan province when it lost contact.
Sriwijaya Air flight #SJ182 lost more than 10.000 feet of altitude in less than one minute, about 4 minutes after departure from Jakarta.https://t.co/fNZqlIR2dz pic.twitter.com/MAVfbj73YN

— Flightradar24 (@flightradar24) January 9, 2021
As reported by sources to India Today, The aircraft is a 27-year-old Boeing 737-500, with the registration number PK-CLC (MSN 27323). There are 56 passengers and six crew members onboard the 90-minute flight from Jakarta to Pontianak, the capital of West Kalimantan province on Indonesia's Borneo island.
Sriwijaya Air, an Indonesian airline, said in a statement it is still gathering more detailed information regarding the flight before it can make any statement.
In October 2018, 189 people were killed when a Lion Air Boeing 737 MAX jet slammed into the Java Sea about 12 minutes after take-off from Jakarta on a routine one-hour flight.
#Indonesia plane crash: #Boeing737 vanishes over sea with 50 on board as debris found. #FlightSj182 https://t.co/pU0qMokV84 pic.twitter.com/3lY2HZlhJi

— Atlantide (@Atlantide4world) January 9, 2021
Reportedly the debris of the missing plane is found floating in the sea. It is now suspected the plane has now crash-landed into the ocean resulting in the loss of life of all those aboard. But there has been no confirmation of the same as yet.
More details are awaited as this is a developing story.
Also Read: Indonesia: Sinabung volcano erupts, spews 3 mile ash cloud