While 'Endgame' brings the series to an end, some surprises await!
Thanos' infinity gauntlets are now available while the gauntlet icon online wipes off spoilers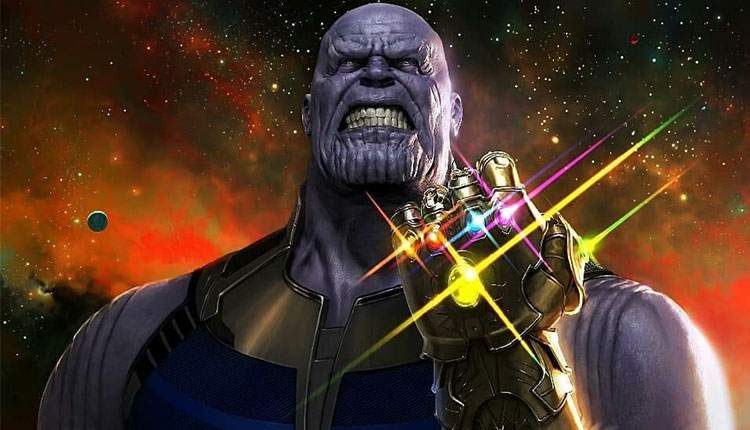 Yesterday the most awaited and anticipated film of the year 'Avengers: Endgame'. hit the theatres in the country. Fans are over the moon to finally get to see the final fight between Thanos and their favorite superheroes. The movie has already made a number of records at the box-office.
Fans of the Avengers have known that Thanos had Eitri craft him the Infinity Gauntlet on Nidavellir as a device that is capable of harnessing the power of the Infinity Stones. Now the iconic Infinity Gauntlet is available by Hasbro as a glove for fans.
The left-handed glove comes with the six Infinity stones within it. Fans can place their hand inside the main grip. Just above it, five circular pulleys operate each one of the Gauntlet's fingers and thumbs up and down.
Three AAA batteries are good enough for making the glove work just as well. Pressing the yellow Mind Stone just lights up all the gems and some exciting sounds are heard.
Google has also added a new surprise for fans which will leave them dumbstruck. Just try typing out 'Thanos' on the search engine. Once we start the search, the search results come along with a gauntlet icon. Once the icon is pressed, we see something phenomenal. Anything related to detailed searches about Thanos, like who killed him or what happened just wipes out all by itself.
This 'wiping off' thing is just so amazing for people who detest spoilers of any sort. They can resort to searching about Thanos if needed without getting their interests piqued about what is going to happen in the film.
Also Read: Avengers Endgame Smashes Box Office Records In Two Days