Inside Edge season 2 Out: How to watch online & download Free
Here's how to watch and download Inside Edge season 2 for free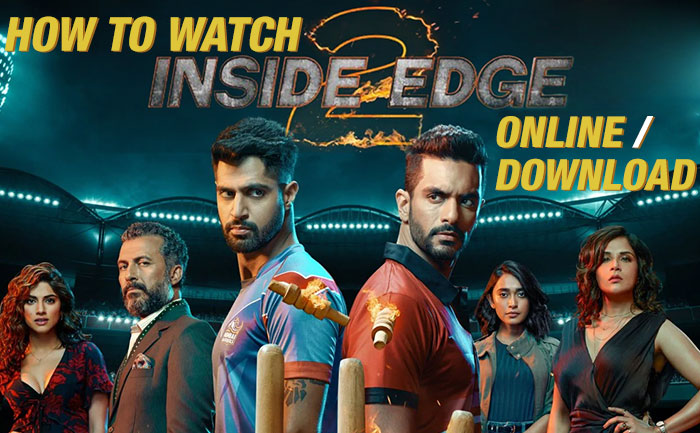 Inside Edge season 2 is finally out today (December 6, 2019). After its first season in 2017, the makers of the show have finally dropped the 2nd season of Inside Edge. The first season received rave reviews from critics and audience and nominated for Best Drama series at 46th International Emmy Awards.
If you have watched Inside Edge season 1, you must be eagerly waiting to watch its second season. Since, Inside Edge season 2 is an Amazon Prime Video exclusive, you must be wondering or looking to watch or download it free. The Forgotten Army All Episodes Download
Don't worry, we have covered everything here from how to watch or download Inside Edge season 2 for free. Let's take a look.
How to watch Inside Edge season 2 online and download
The popular web series Inside Edge has been renewed to second season and it is now streaming on Amazon Prime Video. The second season of Inside Edge has 10 episodes which will make your weekend.
It is to be noted that only Prime users can watch and download Inside Edge season 2 from Amazon Prime Video. Yes, you would not the show on any other OTT platform such as Netflix, Hotstar and others. Inside Edge Season 1 Recap
In order to watch Inside Edge, what all you have to do is to sign up to Amazon Prime. If you have already subscribed Amazon, you can watch it on Amazon, but if you do not have its subscription, you can also watch it for free as Amazon provides a 30-day free trial to see if you enjoy the service.
Once the trial ends, Amazon customers will have to pay Rs 129 for a month or Rs 999 for a year, which lets viewers watch content as well as have other benefits on their Amazon accounts.
What will happen in Inside Edge season 2?
Inside Edge season showcased the Mumbai Mavericks, a T20 cricket franchise playing in the Power Play League. The first part set in a landscape of conflicting interests, where selfishness is almost a virtue, where sex, money, and power are mere means to an end.
The second season of Inside Edge gets even more better with more nasty characters and scheming franchise owners. Inside Edge 2 is more conniving in nature and that raises the fun quotient. It's an enjoyable commentary without being heavy on senses. It must be on your binge watch list.
We actually do not want reveal any spoilers of Inside Edge 2.
The official synopsis reads: "A volatile Vayu Raghavan (played by Tanuj Virwani) leads the Mumbai Mavericks to face their biggest adversary yet, the Haryana Hurricanes, who are led by a reinvented Arvind Vashisht (Angad Bedi)."
"But the teams must also counter colossal scandals that'll rock the world of cricket. In the sport's upper echelons, Zarina Malik (Richa Chadda) allies with Bhaisaab (Aamir Bashir), but those in the shadows threaten to destroy the very game they seek to control," description further reads.
Cast of Inside Edge season 2?
Angad Bedi
Tanuj Virwani
Vivek Oberoi
Richa Chaddha
Aamir Bashir
Also Read: Inside Edge 2 Trailer