Instagram couple slammed for dangerous infinity pool photo
Instagram couple invite the wrath of netizens for 'terrifying' infinity pool picture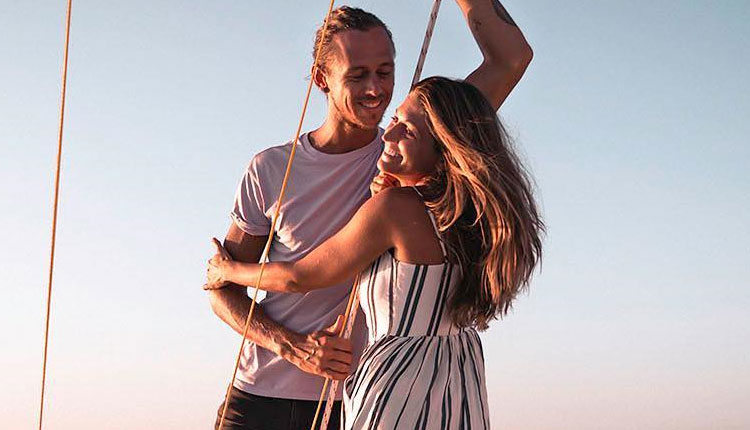 A popular American travel-influencer couple Kelly Castille and Kody Workman who run the account @positravelty have been making a living from their beachy escapes. The couple who live in Bali recently shared a dangerous picture in which Workman, 32, held Castille, 33, over the edge of a three-story pool, her entire bikini-clad body dangling over a mysterious chasm.
Though the picture garnered 19,000 times likes but the couple were widely slammed for the Instagram stunt that involved hanging off the edge of an infinity pool at Kayon Jungle Resort in Ubud for a thrilling shoot.
Check out the picture here:
Check out the comments of the fans slamming the two here:






Finally, in a joint statement to Fox News, the couple defended themselves and said, "As for safety, we are all responsible for ourselves at the end of the day. The reality is that we felt safe, stable and confident for two reasons. First and foremost, there is another pool below that we cropped out of the shot for dramatisation."
Check out the real picture here:
They further added, "We are travellers, adventurers and above all, creatives. Life is about perspectives and it is important to review them all. As for the backlash… we know we were safe. A fall would have been nothing more than a nice splash and sprint up the stairs to try it again."
Castille and Workman met for the first time in May 2018 and have been traveling together since.
Also Read: Quiz: Can You Guess The Bollywood Movie With One Dialogue?