'Intezaar kyon? Lijiye block kar diya': Sushma Swaraj to trollers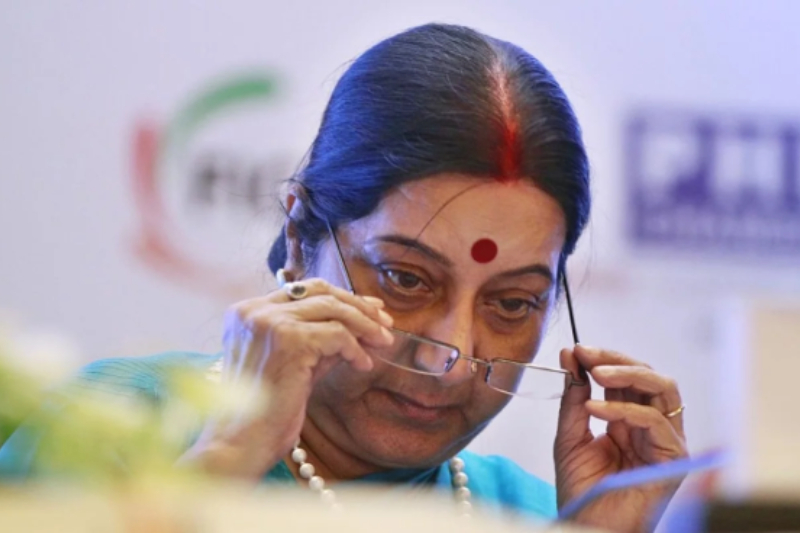 External affairs minister Sushma Swaraj on Tuesday blocked a follower on Twitter after she asked her to do so and questioned her role in the transfer of a passport department official for allegedly humiliating an inter-faith couple in Lucknow.
"Intezaar kyon ? Lijiye block kr diya (Why wait? Here, you are blocked)," Swaraj tweeted in response to Sonam Mahajan, who tweets from the handle AsYouNotWish.
Mahajan, with nearly three lakh followers on Twitter, says she is a television panellist and is known for her controversial tweets.
'Lijiye block kr diya': @SushmaSwaraj hits back at Twitter critic over inter-faith couple's passport https://t.co/2DLkUI0Y6k pic.twitter.com/pesuXwYT41

— Hindustan Times (@htTweets) July 3, 2018
"Yeh good governance dene aaye the. Yeh lo bhai, achhe din aa gaye hain. @SushmaSwaraj ji, I was once a fan and fought against those who abused you, ab aap please, mujhe bhi block kar ke, inaam dijiye. Intezaar rahegaa (sic)," Mahajan had tweeted.
Also read: Rajnath Singh condemns social media trolling of cabinet colleague Sushma Swaraj
The minister has been the subject of offensive tweets for days after she helped Tanvi Seth, wife of Mohammad Anas Siddiqui, get her passport after an officer allegedly harassed her for not changing her name to a Muslim one after her marriage.
Watch Video
She conducted a poll on Twitter asking users whether they "approve" of such trolling and 43% said yes and 57% no.
"In a democracy difference of opinion is but natural. Please do criticise but not in foul language. Criticism indecent language is always more effective," Swaraj said on Twitter on Sunday.
She had re-tweeted some of the offensive tweets directed at her following the row.