Iran Hours Away from Breaching 2015 Nuclear Deal
Iran announces breach of 2015 nuclear deal, to raise uranium enrichment limit beyond agreed levels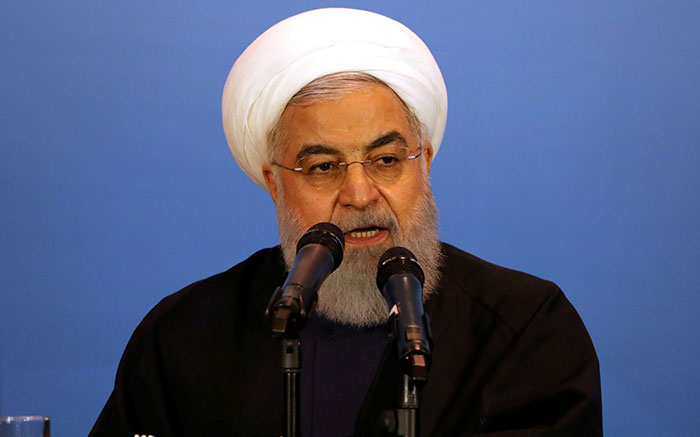 Iran has said on Sunday that it would further scale back its commitment to the 2015 nuclear deal with world powers. They will be raising its uranium enrichment level beyond agreed levels to produce fuel for power plants. Iran is set to breach the uranium enrichment cap set by an endangered nuclear deal within hours.  It seeks to press signatories into keeping their side of the bargain.
Deputy foreign minister Abbas Araqchi said Iran still wanted to salvage the deal but blamed European countries for failing to live up to their own commitments.
In a news conference, Senior Iranian officials also said Tehran would keep reducing its commitments every 60 days unless China, France, Germany, Russia and the UK moved to protect it from US sanctions, but they left the door open to diplomacy.
The 2015 deal was reached between Iran and six world powers — Britain, China, France, Germany, the United States and Russia. Tehran agreed to drastically scale down its nuclear programme in exchange for sanctions relief.
Long-tense relations between Tehran and Washington took a turn for the worse in May 2018 when US President Donald Trump pulled out of the 2015 nuclear deal.  Washington began reimposing sanctions in August 2018.  They have targeted crucial sectors including oil exports and the banking system, fuelling a deep recession.
Iranian President Hassan Rouhani's has insisted that his country's policies are not meant to "hurt (the deal), but to preserve" it. The French President Emmanuel Macron's telephone conversation with his Iranian counterpart yesterday bought a little more time for consultations.
Also Read: China destroys almost 30,000 world maps for showing Arunachal as a part of India