Iran's Uranium Enrichment Breaks Nuclear Deal Limit
Iran Crosses Uranium Enrichment Limit In First Major Nuclear Deal Breach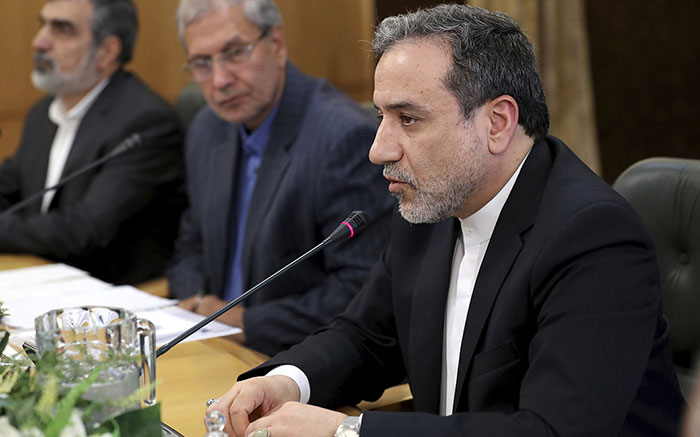 Washington and Tehran remain locked in a stand-off with no end in sight. The US has imposed crushing sanctions on Iran's economy, among other things, after withdrawing from the 2015 nuclear deal last year.  Iran has fought back by violating parts of the nuclear agreement.
Iran has surpassed the cap on uranium enrichment set by a 2015 nuclear deal with world powers. This was confirmed by a spokesman for Iran's Atomic Energy Organization. He further warned that Tehran would take further steps to reduce its commitments under the accord.
Speaking to local news agencies, Behrouz Kamalvandi said Iran has exceeded the 3.67% limit and is now enriching uranium at 4.5%, a rate far below the 90% needed to produce a nuclear weapon. This move is designed to put pressure on European nations to reset the terms of of nuclear agreement.
President Trump withdrew the United States from the accord last year. In May he dealt a crippling blow to Iran's economy by implementing sanctions intended to cut off its oil sales globally. Iran says European nations failed to compensate Tehran for economic losses.
The deputy foreign minister of Iran Abbas Araghchi said, Iran would take additional steps over the limits of the accord in 60-day intervals unless international powers provide sanctions relief as detailed in the deal.
France, Japan, Russia, Germany,Britain, Israel and many other European Nations are concerned over the breach and have asked Iran to show restrain. But though Iran is ready to talk things down they are as yet not ready to back down till their voice is heard.
Trump warned Iran on Sunday over its imminent breach of a uranium enrichment cap. He said, "Iran better be careful, because you enrich for one reason, and I won't tell you what that reason is. But it's no good. They better be careful."
Looks like the prospect of military confrontation lurks over each escalation now. American President Donald Trump, must now decide whether to negotiate, lower the sanctions pressure or consider military options.
Also Read: Iran Hours Away from Breaching 2015 Nuclear Deal