Iron Mask trailer: Watch Jackie Chan and Arnold Schwarzenegger's Epic Face-Off
Check out Jackie Chan and Arnold Schwarzenegger Face Off in Action-Packed Iron Mask Trailer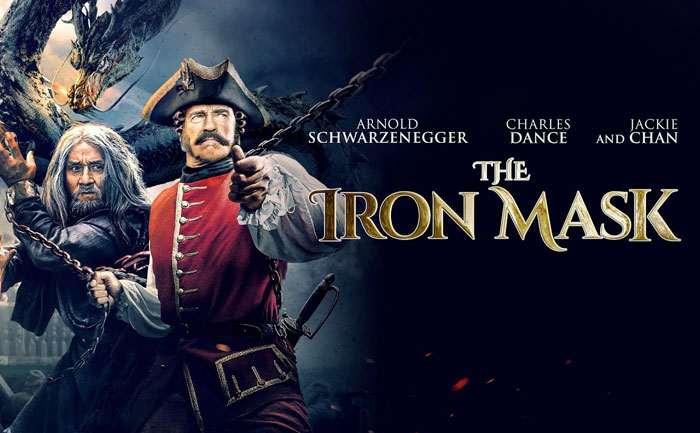 Jackie Chan and Arnold Schwarzenegger have come together for an epic face-off in upcoming fantasy drama Iron Mask. This is the first time the superstars are sharing screen space. The makers of the movie have unveiled an action-packed trailer.
Check out the trailer of Iron Mask here:
Chan plays a kung fu expert, simply known as Master, who must escape from the maniacal James Hook (Schwarzenegger) in order to help his daughter save their homeland from a mythical dragon. The action sequences between the two actors will leave you stunned.
Directed by Oleg Stepchenko, the film also stars Jason Flemyng, Yao Xingtong, Anna Churina, Yuri Kolokolnikov, Martin Klebba, Charles Dance, Rutger Hauer and Christopher Fairbank.
Iron Mask is available On Digital and On-Demand November 20 and on Blu-ray November 24.
Also Read: Shah Rukh Khan, Jason Momoa, Jackie Chan and Jean Claude Van Damme get clicked in one frame