Is Joker the illegitimate son of Thomas Wayne and half brother of Batman?
Is Joker related to Bruce Wayne the Batman? New theory suggests it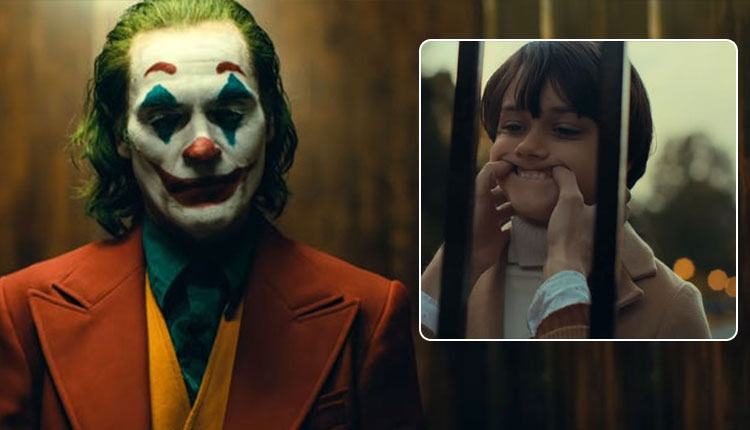 The first trailer for the 'Joker' movie starring Three-time Oscar nominee Joaquin Phoenix as 'Arthur Fleck,' a failed comedian who becomes Gotham City's notorious crime boss and serial killer, the Joker. The trailer went on to garner maximum views within a short time span.
As per Screen Rant, Ever since the trailer has been unveiled a number of dark theories regarding the Joker have been trending. One of them being that he is the illegitimate son of Thomas Wayne and half brother of Bruce Wayne the Batman.
If you have watched the trailer of the film then you must have noticed Arthur putting on a large clown's nose and appears to be interacting with a child across a wall through an iron gate. In the said scene Arthur is seen face to face with the child and forcing him to smile by pushing his fingers inside the child's mouth. This child is Dante Pereira-Olson, who has been cast as Bruce Wayne and the iron gate is apparently of the Bruce Mansion.
Thomas Wayne played by Brett Cullen is not as we have seen him usually portrayed in Batman movies. Here he is a mayoral candidate who, as per casting reports, will be something of a Donald Trump-like character. In the trailer, we see Arthur watches Wayne condemn his reign of terror on TV so it seems he is obsessed with him. In Tim Burton's Batman, the Joker was actually the one who killed the Waynes. It's possible he will do the same in this film.
We shall have to wait for the release of the film to know all about the Joker and whether there is any truth in the theories that are viral at present.
'Joker' also stars Frances Conroy, Zazie Beetz, Robert De Niro, and others. The film is slated for an October release.
Also Read: Makers of Birds of Prey eye McGregor to play Batman Villain Black Mask