Isha Foundation: Tribal Woman in Coimbatore Who Stood against 'Sadhguru'
Jaggi Vasudev,commonly known as Sadhguru, is an Indian yogi, mystic. He founded the Isha Foundation, a non-profit organization which offers Yoga programs around the world and is involved in social outreach,education and environmental initiatives.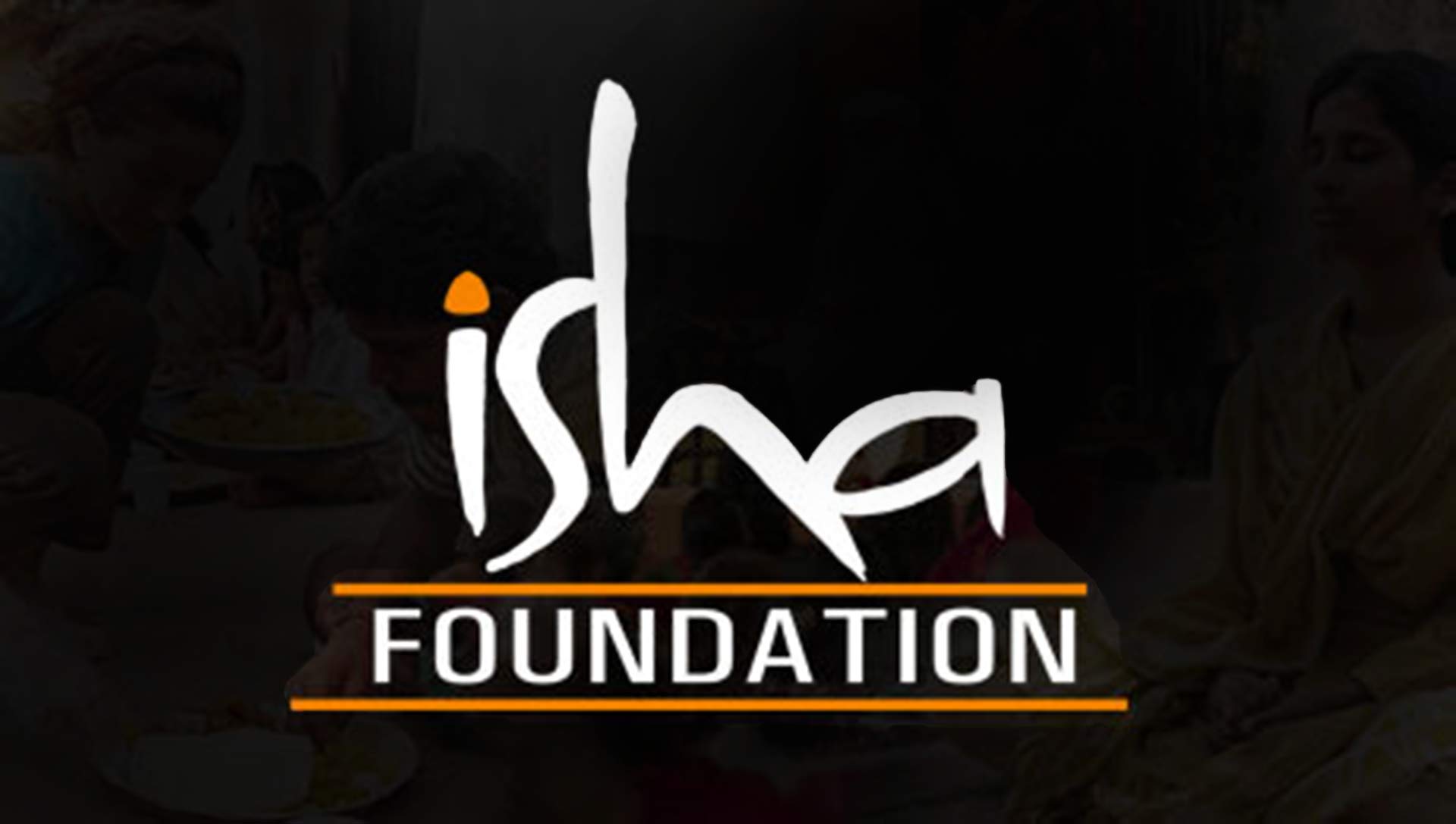 However, most of us are aware about an eternal common suffering by which hundreds of different tribal groups across the country are bound. Now the question arise is that from where did the suffering of tribal groups come from, in relation to Isha Foundation?
So, here is the answer to the same question, let's know about Muthamma, an Irula tribal from Coimbatore district. She is less than 50 years old and she is fighting against the Isha Foundation run by the beloved godman Sadguru, allegedly accused of illegal construction on forest land.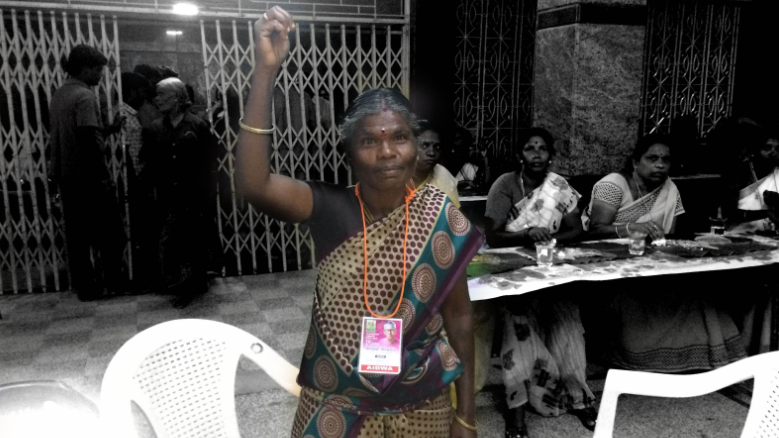 As reported by several reporters, Muthamma is a woman with simplicity and has an enchanting voice which gave her the strength to stand against the odds in her life.
She has never been to school and has been a daily wage labourer since the age of 10, just like most of her community that reside in the village nestled amidst the forests in Tamil Nadu. Married at the age of 18 with three children – two sons, now 24 and 19 years old, and a 20-year-old daughter, they all started working for Isha Foundation's Ashram around 20 years ago.
She says, "If we don't go for work even one day, we won't know for certain if our children will live to see the next day", further she added "As adivasis, we have never had the opportunity to study nor we had any financial support. All throughout our childhood, until today, we have only been struggling. We have to be dependent on others for providing us with a space to live on. We have nothing to call our own, nothing to sell. We are given few acres of land over time, which we have to share with the animals here. Sometimes we toil for months trying to harvest but within a night or so elephants come and eat it, destroying everything."
She gave this statement to media when she was frequently covered for confronting that though the husband and the children still work for the ashram, Muthamma quit once she realized that they had grabbed their land from the adivasis— something she wasn't surprised about.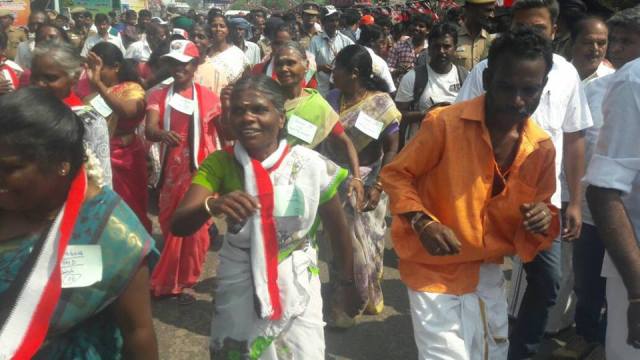 Muthamma lived with her husband in the forested and hilly tribal areas surrounding Coimbatore. Muthamma says that those that get work occasionally earn between Rs 250 and Rs 300 daily, while those doing regular work earn about Rs 130-150 a day. Muthamma herself stopped working at the ashram when she joined one of 18 self-help groups (SHGs) set up by a local NGO about ten years ago. She remembers that when she left, she was earning Rs 15 a day.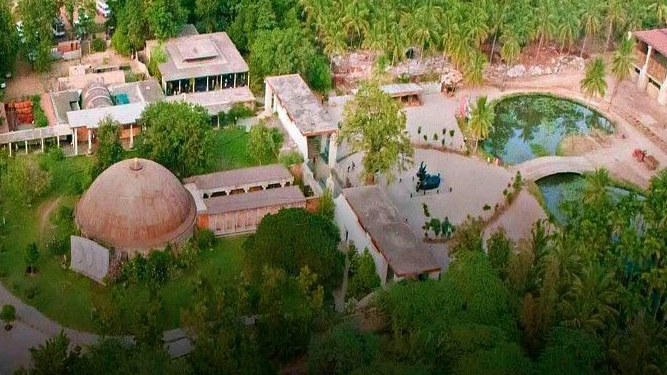 During the period when she was working at ashram, the ashram started fencing off the area and blocked their path into the forest. They went to the ashram authorities and begged them to leave a three-foot gap in the fence, but their request was curtly turned down, Muthamma said. As a result, they had to take a much longer route into the forest. This route continued to be used after the collapse of the SHGs, but even this came to an end when the authorities started preventing them from doing this 'illegal' work. The ashram stepped in and started using Muthamma and others like her to accompany its members into the forest to share their inherited knowledge of medicinal plants. Once this knowledge was transferred, they were abandoned and, since they were 'illegal trespassers, it was the ashram members, armed with the traditional tribal knowledge that they had accessed in an underhand way, who were given access to the forest and its bounty.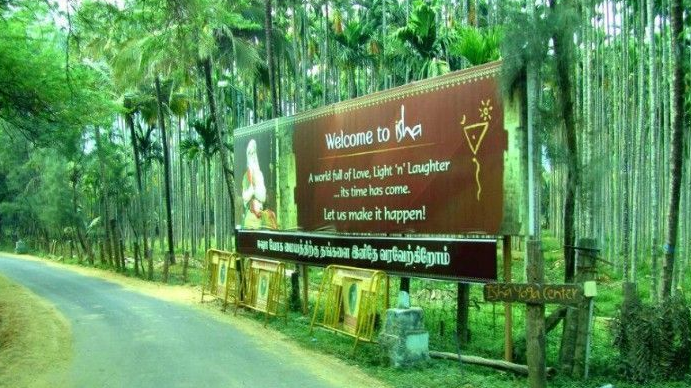 Though Muthamma admits that she never really faced any direct trouble from the ashram whilst she was working there, it was the setting up of the Isha foundation itself that rendered the tribal group homeless. "We never really dealt with Isha Foundation directly but tried sending a notice to the government and our collector stating that we have no place to stay. They offered to provide us with a wasteland, saying that they would give it to us within 3 months which turned into 6 months and eventually years. It's been 27 years now and we still have not been given possession to the land," Muthamma says wistfully.
In 2012, a fellow tribal took her to attend the Tamil Nadu State Conference of the Adivasi Rights Organisation in Tiruvanamalai. For Muthamma, the conference was a new and stirring experience. The slogans that were shouted enthusiastically and the stories of struggles that were shared made her feel that perhaps the frayed pieces of paper could be of some use. She asked a sympathetic delegate to write a letter to the presidium in her name in which she mentioned some of her problems and asked for help. The presidium members, in turn, introduced her to AIDWA members in Coimbatore and the district unit of the CPI(M).
This was precisely when Muthamma's struggle started. Exploiting the most important tool she had at her perusal, she filed an RTI requesting the information on the land. Once they received the documents they went to the collector and requested him to take the required actions. "We have filed a case against them. All we are asking is that they give us back the land on which our parents and grandparents have lived . It's been 2-3 years since the case has been filed, but still no solution has been found to the problem. The godman came and questioned me as to how I could fight for the land. I simply told him that we had put a notice to the collector and the government. We are not here to fight, we are only exercising our rights."
A retired judge of the high court D. Hariparanthaman added his voice to that of the activists and wrote an open letter to the prime minister requesting him to refrain from attending the programme. He said, "In spite of the Tamil Nadu government's own submission that there were illegal constructions, not a single building was demolished by the concerned authorities till this date. There are four writ petitions pending in the high court and it's sad that the cases could not move an inch forward even after three years of their filing. The visit of the prime minister will send a wrong signal and award legitimacy to these illegally constructed buildings. Hence we request [him] not to visit Isha Foundation".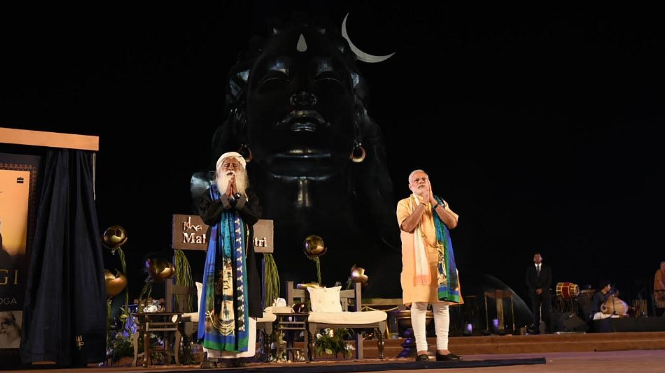 When Modi came, Muthamma was literally put under house arrest. "I had no option of going and putting my concerns forth. The police had literally ensured that none of us stepped out when he arrived. They had assigned police that was camped around all our houses. The Ashram is very powerful. Though they do not threaten us directly, I still live in the fear that they will end up doing something to us", said Muthamma.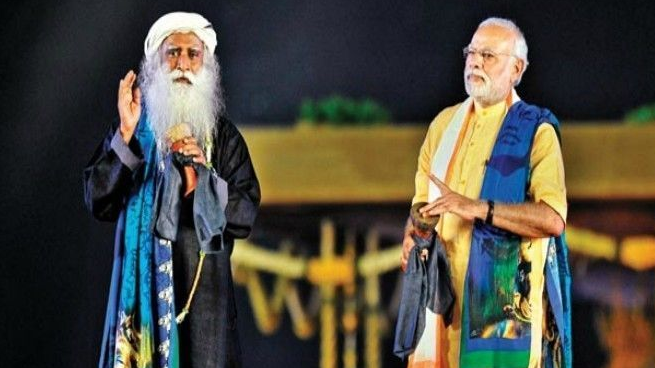 The case against Isha Foundation continues to rage in the Madras High Court. While Muthamma religiously goes to Chennai and attends the hearings in the court, Isha Foundation flourishes in the tribal land. With their 'rally of rivers' and hundreds of other running environmental projects, who is to say if they are actually compensating for the thousands of lives they have affected or are just really big hypocrites minting money on other's land. The decision makers continue to postpone justice as usual.
Muthamma was being felicitated by the 15th Conference of the Tamil Nadu All India Democratic Women's Association (AIDWA), held in Dharmapuri on September 24. She was being honoured for the struggle she had waged for the last several years. She told the delegates the story of that struggle, the happy ending of which is still a distant dream.