Israel's Gaza response disproportionate: UN rights chief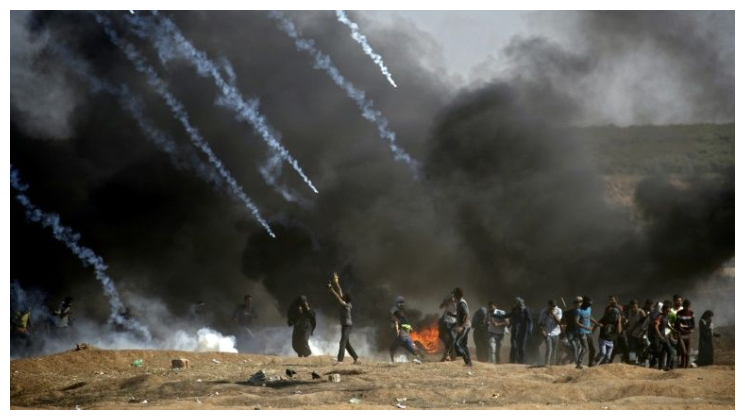 UN rights chief Zeid Raad Al Hussein on Friday said that Israel used "wholly disproportionate" force against Palestinian border protests which left over 100 people dead.
Al Hussein told a meeting in Geneva that Gazans were effectively "caged in a toxic slum" and Gaza's occupation by Israel had to end, the BBC reported.
He told the emergency session on Gaza that the "stark contrast in casualties on both sides was … suggestive of a wholly disproportionate response" by Israel. The UN meeting was considering calling for an independent investigation.
Israel's Ambassador said Gaza's militant Islamist rulers had deliberately put people in harm's way.
Over 60 Palestinians were killed by Israeli forces on Monday in the seventh consecutive week of border protests, largely orchestrated by Hamas, which politically controls the Gaza Strip. They were also protesting the US embassy opening in Jerusalem.
"An Israeli soldier was 'reportedly wounded, slightly, by a stone' on Monday, Al Hussein said, while 43 Palestinians were killed at the site of the protests. Seventeen more Palestinians were killed away from what he called the "hot spots".
He said there had been "little evidence of any (Israeli) attempt to minimise casualties". Israel's actions might, he said, "constitute 'wilful killings' — a grave breach of the Fourth Geneva Convention", an international law designed to protect civilians under occupation.
Al Hussein said he supported a call for an "international, independent and impartial" investigation into the violence in Gaza, adding that "those responsible for violations must in the end be held accountable".
However, Israel's Ambassador Aviva Raz Shechter rejected the blame, saying Israel had done everything possible to avoid harming civilians.
She said the UN Human Rights Council had returned to its "worst form of anti-Israel obsession".
"This special session, the resolution before you, and its call for a commission of inquiry are yet again politically motivated and won't change the situation on the ground by even one iota," Shechter said.
Tens of thousands of Palestinians have held weekly protests at the border in the lead-up to the May 15 anniversary of the mass displacement of Palestinians amid the creation of Israel in 1948.
While most Palestinians have demonstrated at a distance from the heavily guarded fence, Israel said its soldiers only used lethal force against people carrying out "terrorist activity and not on demonstrators".
Meanwhile, UN special rapporteur on Palestine Michael Lynk said that the deliberate killing of the Palestinians by Israeli forces "constituted a war crime", in a session that opened with a demand that the occupation end.