After Mission Shakti, ISRO is all set to launch PSLV-C45
ISRO set to launch Polar Satellite Launch Vehicle (PSLV)-C45 on April 1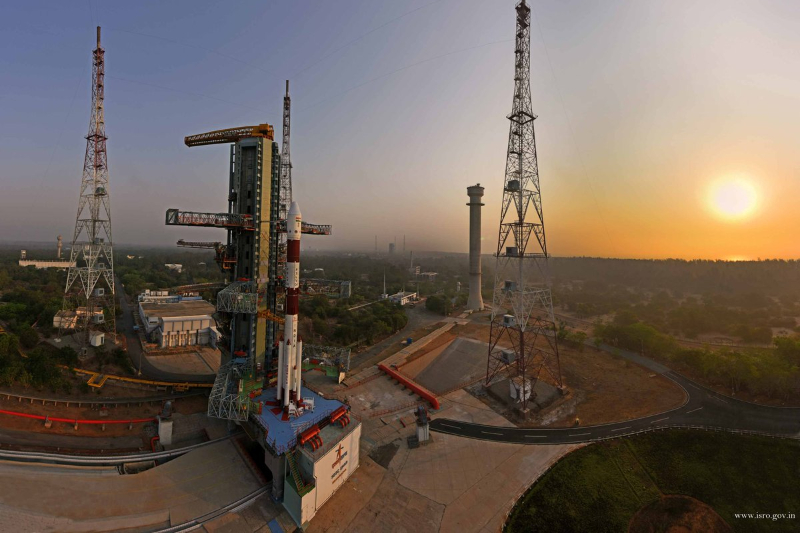 After achieving a historic feat of testing an Anti-Satellite (ASAT) Missile under Mission Shakti, Indian Space Research Organization (ISRO) is all set to launch Polar Satellite Launch Vehicle (PSLV)-C45 on April 1. Notably, it will be ISRO's first PSLV mission with satellites launching in three different orbits.
The PSLV-C45 is the first satellite to use solar panels in the fourth stage rocket (PS4). Earlier its launch was set for March 21 but to ensure system readiness, the launch was postponed to next month. Now ISRO is all set to release PSLC-C45 from the Satish Dhawan Space Center, Sriharikota on April 1 at 9:30 am.
Take a look:
?? #ISROMissions ??

An evening in Sriharikota! All set for the launch of #PSLVC45 from the Satish Dhawan Space Centre on April 1 at 09:30 am (IST). On board #EMISAT & 28 foreign satellites. Our updates will continue.

Photo: Dhayalan V, SDSC pic.twitter.com/0u3OjDTBjS

— ISRO (@isro) March 30, 2019
PSLV will have an advanced electronic intelligence satellite – EMISAT and 28 other international satellites, onboard.  The EMISAT is based on the space agency's Mini Satellite-2 (IMS-2) bus platforms while the 28 onboard international satellites originate from Spain, Lithuania, Switzerland and the United States.
Under the mission, the PSLV C-45 will host three payloads, one from ISRO- Automatic Identification System (AIS), one from India- Automatic Packet Repeating System (APRS) from Radio Amateur Satellite Corporation (AMSAT) and the last one from Indian Institute of Space Science and Technology (IIST).
Interestingly, ISRO will also introduce India's second lunar/moon mission Chandrayaan-2 on board GSLV-MK III rocket next month.
Also Read: ISRO To Send 3 Indians In Space For 7 Days In 2022