Australia vs India: It's great to have Nathan Lyon in side, says Tim Paine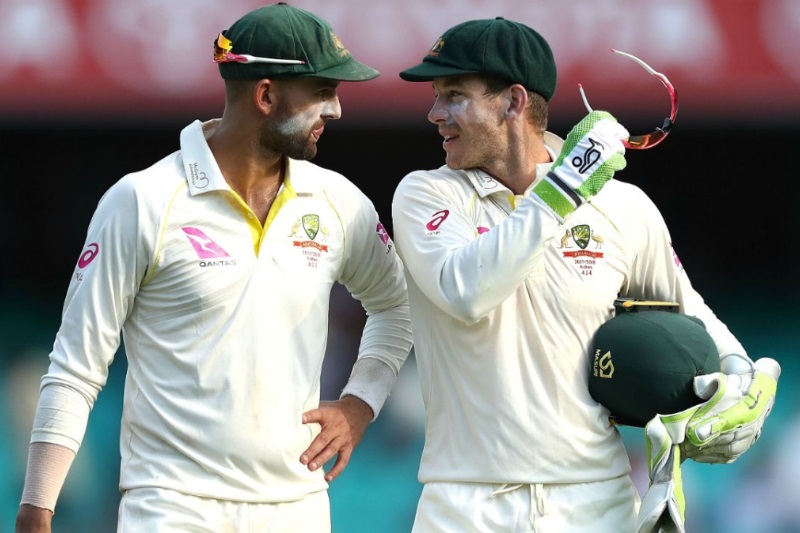 After winning his first Test as captain, Australia skipper Tim Paine was mighty happy with off-spinner Nathan Lyon's performance at the new Optus Stadium in Perth. Paine picked the opening partnership of 112 runs between Aaron Finch and Marcus Harris, Usman Khawaja and of course Nathan Lyon for their stellar shows in the just concluded Test match.
Nathan Lyon, who had an eight-wicket match haul, seems to have pleased his captain more than anything else. "It's great to have Lyon in our team. Every team would want to have him in their team. You can throw him the ball in any condition, at any end, any time against any team and he loves bowling to the best players in the world," Tim Paine quoted as saying by news agency PTI after maiden Test win as skipper.
Tim Paine also expressed his satisfaction over his first Test win as the leader of the pack. "It's a huge honour to captain the Australian side. Now to do it at the MCG for the Boxing Day Test is a special feeling. We all can't wait to get to Melbourne," Paine said.
Nathan Lyon too didn't hide his joy too after inflicting a massive 146-run defeat on visiting Indians to level the series 1-1. "It's amazing to play a role in a victory, haven't had one in a while. It's fair to say we've been in a drought, so good to break. Was special to wrap the tail up quickly," the off-spinner said.
Role change
"My role probably changed a bit, attacking in Adelaide to a defending on here. But luckily they ran down to the wicket to create a few footholes. When you come up against the best players, to compete against Virat and take his wicket was pretty special. Big thanks to my brother, I'm not a very good batter so just trying to play my role," Nathan Lyon, who bagged the Man of the Match, said.
Middle-order batsman Usman Khawaja who scored a valuable 72 in the second essay after a sedate first Test must have heaved a sigh of relief on getting back amongst runs. Captain Tim Paine acknowledged that in as many words too. "Uzzie (Usman Khawaja) has been batting well for a long time. He's in a really good space. If he keeps batting the way he is right now, I am sure some big runs are going to come," hoped the Aussie skipper.
ALSO READ: Australia vs India: We missed a spinner at Perth, admits Virat Kohli