BTS' Suga to collaborate with THIS singer for music video
BTS member Suga and singer IU are teaming up for a new single and music video, which will be released on May 6.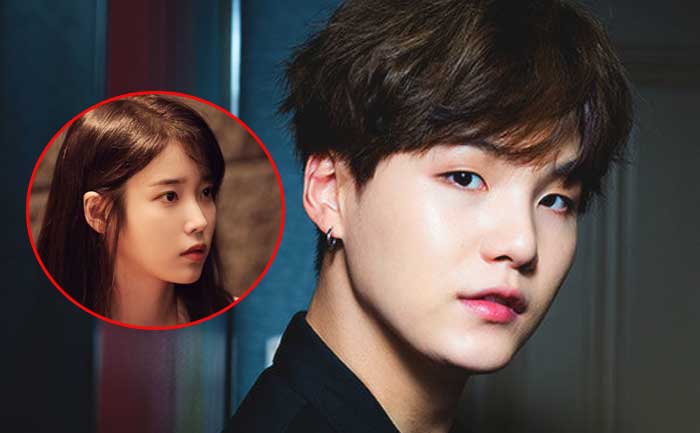 BTS member Suga and Lee Jieun aka IU are collaborating for a new single and music video, which will be released on May 6, 2020.
The collaboration of BTS' Suga and IU will surely be a treat to ARMYs and they can't wait to listen to their upcoming single.
Speaking about their collaboration, IU's agency EDAM Entertainment stated, "As musicians of the same age, the two singers were able to relate to one another and use that as a foundation for exchanging opinions. They created their own unique synergy, which is reflected in their song."
Also Read | Eight: IU Shares First Teaser From Her Upcoming Single Featuring Suga

For the unversed, IU is one of the most popular singer, songwriter and Korean actresses. She signed with Kakao M in the year 2007 as a trainee and debuted as a singer with Lost and Found when she was merely 15-year old.
Her claim to fame came with albums, Growing Up and IU…IM and what made her a national crush was "Good Day", which went on to spend five consecutive weeks at the top position of South Korea's Gaon Digital Chart, and in 2019 it was ranked number one on Billboard magazine's 100 Greatest K-Pop Songs of the 2010s.
Suga, on the other hand, is undoubtedly one of the most popular BTS members. He debuted as a BTS member in 2013 and released his first solo mixtape, Agust D in the year 2016. Notably, the Korea Music Copyright Association attributes more than 70 songs to Suga as a songwriter and producer, including Suran's "Wine", which peaked at number two on the Gaon Music Chart and won best Soul/R&B track of the year at the 2017 Melon Music Awards.
Also Read | BTS Jungkook's 'Euphoria' Becomes The Highest-Selling B-Side Solo Track
"IU X BTS,, IU X YOONGI– MY DREAM CAME TRUE THE CHARTS AINT READY OMG," tweeted one fan, adding, "WE ALWAYS WIN. WHETHER IT BE ARIANA OR JIEUN," while another fan said, "OMG !!! M SHAKING !! MY TWO FAVS AGSHAHAKAL AAAAAA !!!!!!!!! I'VE BEEN PRAYING FOR JIEUN TO DO A COLAB WITH THE BOYS AND IT'S FINALLY HEREEEE HAAAA !!!!!"
Even before IU and Suga's single is out, fans have already declared it a masterpiece saying that "MAY 6 IS GONNA BE THE MOST HISTORICAL THING TO HAPPEN THIS CENTURY #IUxSUGA," as well as, "IU and Yoongi's collab making its way to number one on every chart May 6th."
Are you excited for IU and Suga's collaboration? Do let us know in the comment section below.
For more such updates, stay tuned to The Live Mirror.