Jake Paul vs. AnEsonGib: Jake Paul Wrecks AnEsonGib In First Round
Jake is looking to face KSI next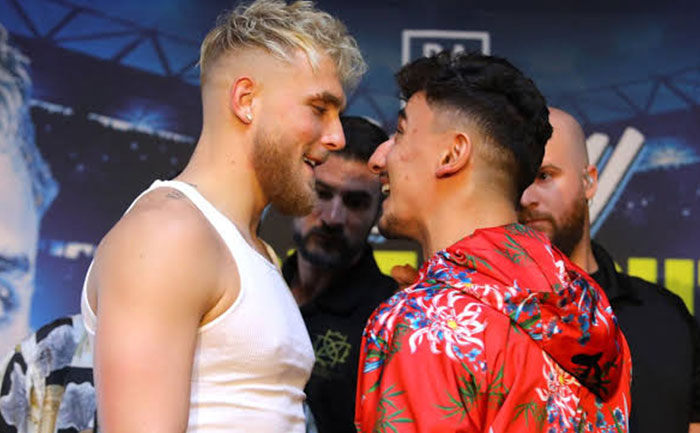 Jake Paul went up against AnEsonGib and beat him in a convincing fashion. The YouTube star is raring to go up against KSI next. KSI beat his brother Logan Paul via split decision. Jake Paul established his dominance early in the game, sending AnEsonGib to the canvas three times. He won the match by TKO at the 2:18 mark of the very first round. The bout took place at the Meridian at Island Gardens in Miami and was broadcasted live on DAZN.
Jake Paul and AnEsonGib got the tension rising from the get-go, refusing to touch gloves. From the very start, Paul was in an offensive mode taking the traditional orthodox stance. Meanwhile, AnEsonGib just tried to defend against Paul by trying to dodge his punches.
Paul hit a stiff jab to throw AnEsonGib off-balance. He kept on the offense by throwing a right hand to score the first knockdown of the fight. While AnEsonGib tried to rally up an offense, he couldn't match up to the fighting skills of Jake Paul who looked much improved since his last fight. However, AnEsonGib did manage to give Paul a bloodied nose before Paul hit a crushing right hand to conclude the match.
As soon as the referee called the match, Jake went to the side of the ring to call out KSI. he two exchanged some verbal blows with Paul letting him know that he was out for revenge.
"KSI's next," Paul said to KSI. "I didn't have to f—ing win by two points. You had to beat my bro by a made call."
ALSO RED: Jake Paul On Leaving YouTube, It's A "Controlling And Non Rewarding Platform To Be A Part Of"