Jamaican Olympic Champion Tracks Volunteer Who Helped Him Win Gold
Jamaican Gold Medalist Tracks Volunteer Who Saved Him From Missing Olympic Final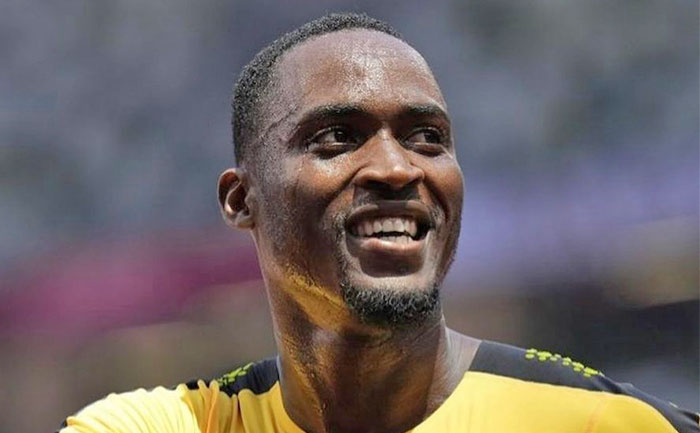 Olympic champion Hansle Parchment won the Gold Medal at Tokyo Olympics all thanks to a volunteer. The Jamaican hurdler won the men's 110 metre hurdle race event and also scored a season-best timing of 13.04 seconds on Aug 5. He is beyond grateful for the Olympic volunteer who made his gold medal dreams come true.
Parchment, 31, shared a video detailing the story of how a Good Samaritan helped him get to the proper venue for his semi-final race after he took the wrong bus. He added that as he was listening to music he boarded a bus and ended up at the wrong venue. A woman named Trijana gave him money to catch a taxi. It helped him to reach the venue and win the gold medal too.
After winning the Olympic medal, Hansle Parchment tracked down the volunteer and gifted her a T-shirt. He also returned the money and showed her the medal he won in the sprint.
Check out the viral video here:
View this post on Instagram
Volunteer Trijana also shared an Instagram post, with her picture wearing the T-shirt that Parchment gifted her.
View this post on Instagram
Edmund Bartlett, Jamaica's minister for tourism, has extended an "official invitation" to Trijana to visit the Caribbean nation as a thank you.
Also Read: Neeraj Chopra wins gold at Tokyo Olympics: His journey from Panipat to Olympic Podium