What Is The Best Order To Watch James Bond Movies?
Based on that timeline, you can watch the James Bond Movies in the following order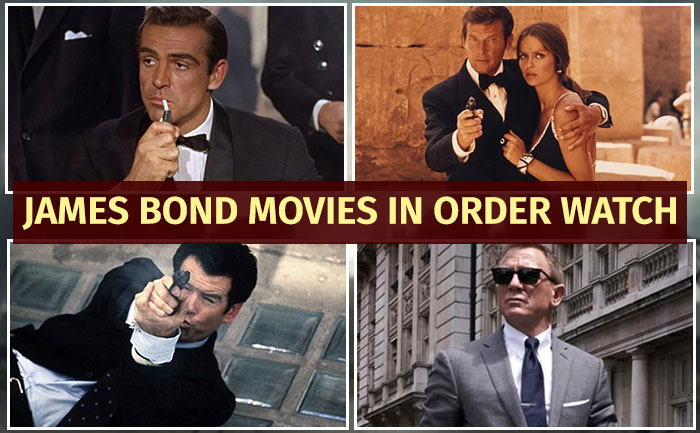 Who is not a big fan of James Bond movies? The movies that are based on Ian Fleming's novels are famous for its iconic spy 007. We have seen a host of Hollywood superstar bringing the spy alive on the big screen in the James Bond movies. From Sean Connery, Australian actor George Lazenby, British actor Roger Moore, Timothy Dalton, Irish-American actor Pierce Brosnan to British actor Daniel Craig. Each one had lent their version to bring alive the spy.
Daniel Craig is all set to be back as the most loved spy 007 James Bond. Yes, the 25th James Bond movie titled 'No Time To Die' is all set to release in April 2020. It will be the last time that we shall see Daniel playing the role of the iconic spy 007.
All you fans of 007 movies or those who will be watching it for the first time. You have six months for a recap of all the 24 unmissable James Bond Movies.
James Movie Order: Best way to watch 007 movie in Chronological order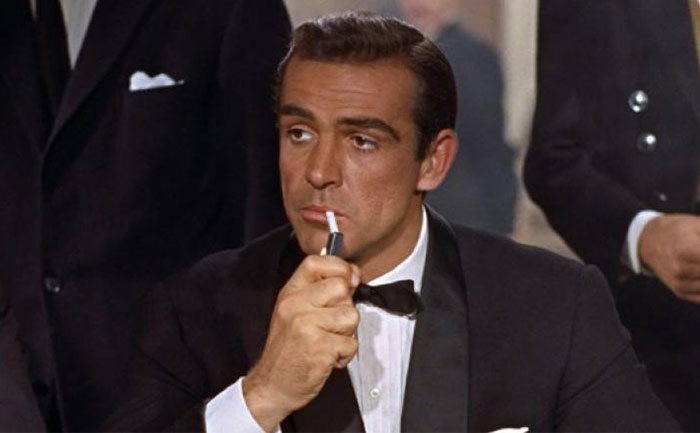 Starring: Sean Connery
The first James Bond film had Scottish actor Sean Connery playing the role of the iconic spy. In the film Agent, 007 is sent to Jamaica to investigate the death of British intelligence chief. Here he meets Honey Ryder aka Ursula Andress. He also discovers the existence of an evil organization known as Spectre (or Special Executive for Counter-intelligence, Terrorism, Revenge, and Extortion).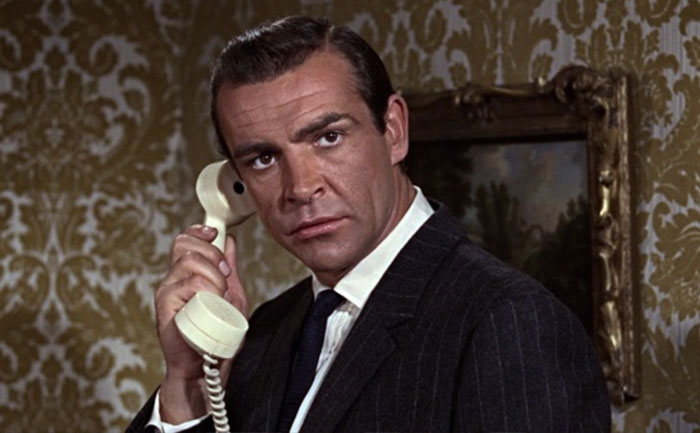 Starring: Sean Connery
The second Bond film reveals all about the Spectre organization. Number 5 in Spectre, a chess grandmaster named Kronsteen, devises a plan to obtain a Lektor cryptographic device from the Soviets while also planning revenge on Bond for killing Spectre operative Dr. No.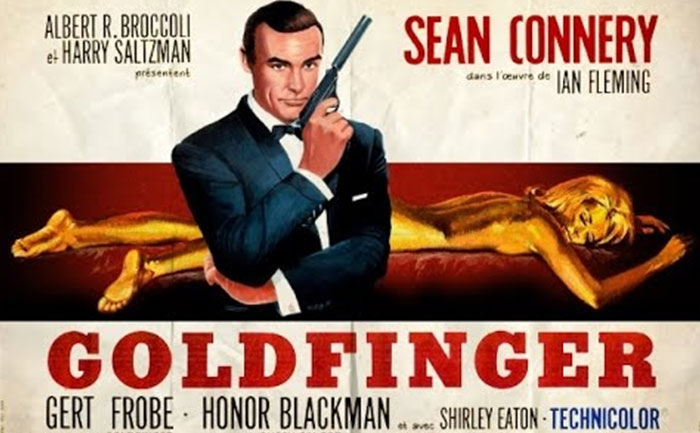 Starring: Sean Connery
James Bond is up against one of the greatest villains of all time, the gold-obsessed Auric Goldfinger. He hatches a plan to steal all the gold from Fort Knox in the US – and only 007 can stop him. of course. The film also introduces Oddjob, Goldfinger's Korean manservant; and Pussy Galore aka Honor Blackman.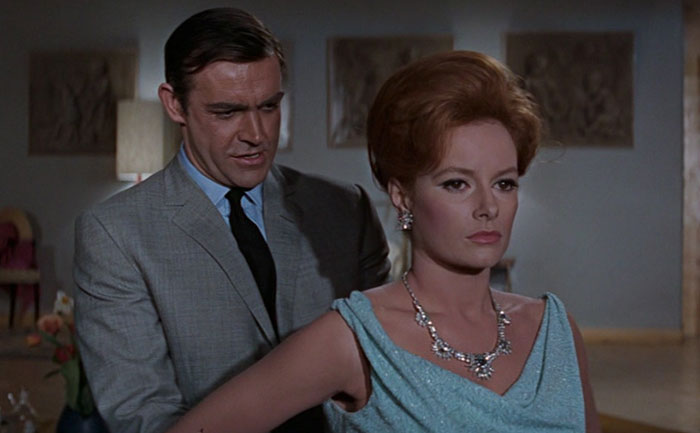 Starring: Sean Connery
Spectre has hijacked a plane loaded with two atomic bombs and is demanding a ransom of £100 million in diamonds. Bond tracks a lead to the Bahamas. Where he meets CIA agent Felix Leiter and discovers the identity of Spectre's Number 2.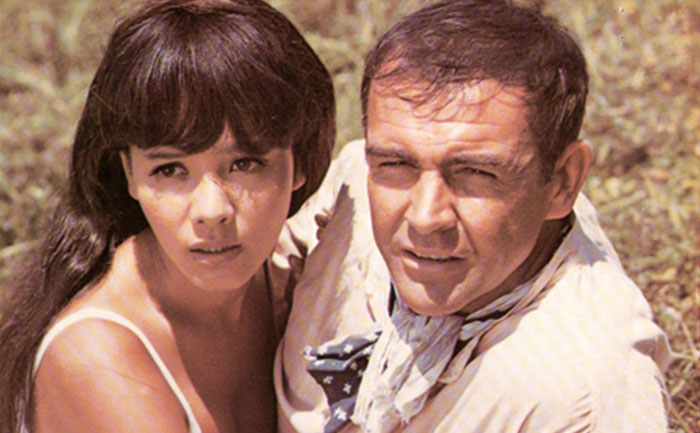 Starring: Sean Connery
A spacecraft is stolen and lands in the Sea of Japan. On arrival in Japan James Bond discovers the identity of Number 1, the leader of Spectre: Ernst Stavro Blofeld and also uncovers his plan of starting WWIII.
6. On Her Majesty's Secret Service (1969)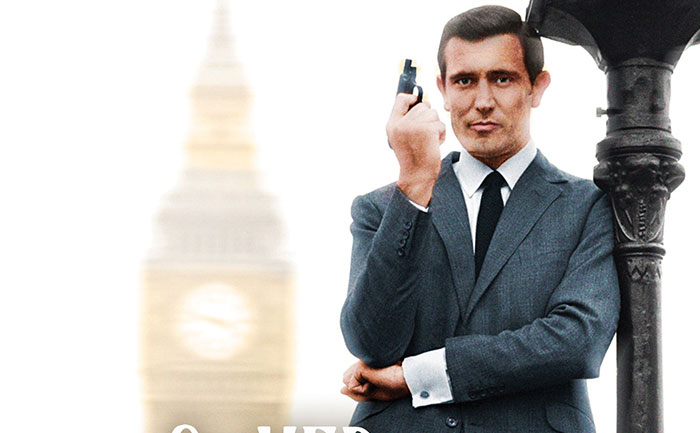 Starring: George Lazenby
After Sean Connery retires from the franchise. Australian actor, George Lazenby, steps into his shoes as the iconic spy. He also falls in love with and marries a Bond girl, Contessa Tracy di Vicenzo.
7. Diamonds Are Forever (1971)
Starring: Sean Connery
Sean Connery briefly returns to foil a diamond-smuggling ring. He travels all over the world, before making it to the Whyte House casino in Las Vegas, where he learns Blofeld is behind the diamond-smuggling operation. The antagonist is planning to use a laser-armed satellite to destroy all the nuclear weapons in the US, Soviet Union, and China and force them into a war.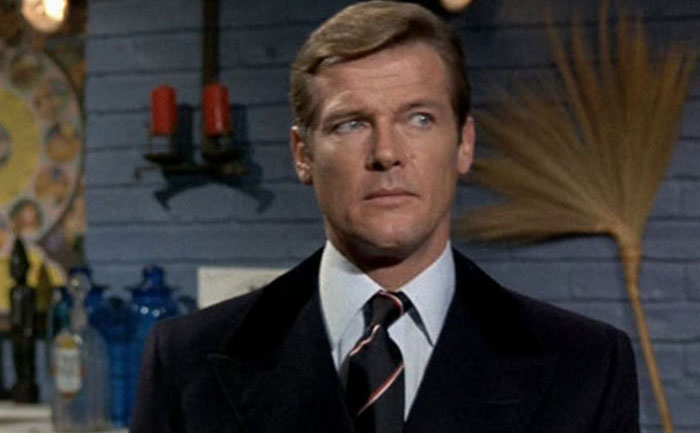 Starring: Roger Moore
After Sean Connery, it was British actor Roger Moore who donned the role of the iconic spy in a number of James Bond Movies. Bond tries to stop Mr. Big, a drug lord who has a plan to monopolize heroin by giving away two tons of it for free, all in an effort to push other dealers out of business. Bond travels from Harlem to New Orleans and finally to the fictional island of San Monique. This is also the first film to feature a black woman as a Bond girl Rosie Carver played by Gloria Hendry.
9. The Man with the Golden Gun (1974)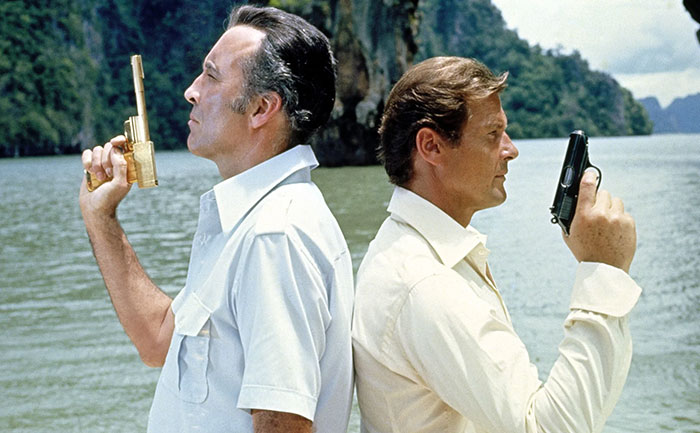 Starring: Roger Moore
Bond is relieved from duty after a golden bullet with "007" etched on it is received by MI6. The bullet is believed to be from the famed assassin Francisco Scaramanga, who uses a golden gun to kill his targets.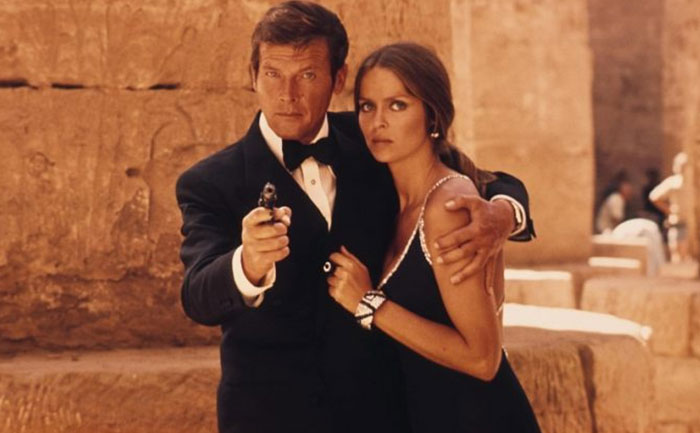 Starring: Roger Moore
After British and Soviet Union submarines are captured, Bond joins forces with KGB agent Major Anya Amasova to solve the mystery. The antagonist is identified as Karl Stromberg, a shipping tycoon, and scientist.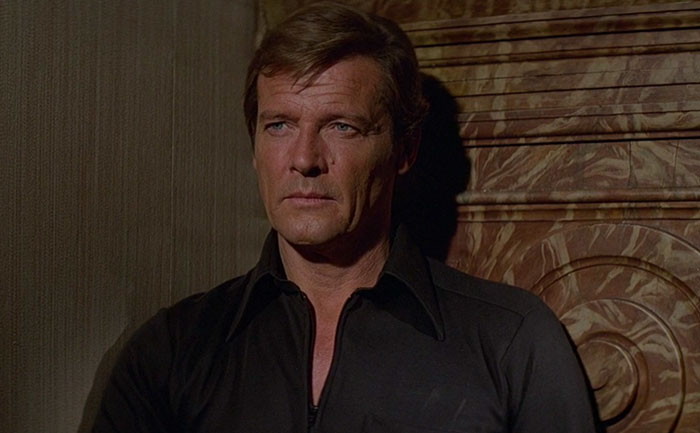 Starring: Roger Moore
Following the hijacking of the Moonraker space shuttle, Bond must find the location of the stolen ship. He learns that Hugo Drax, the owner of the company producing the space shuttles, is behind it all.
12. For Your Eyes Only (1981)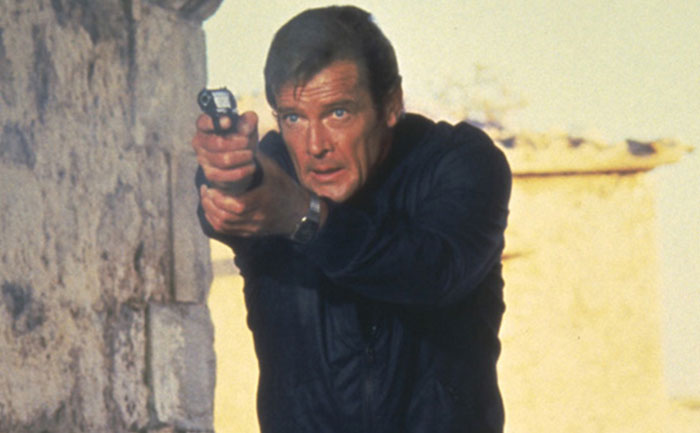 Starring: Roger Moore
After a spy boat carrying a device that's capable of ordering the launch of ballistic missiles is sunk, Bond is ordered to help a marine archaeologist, named Timothy Havelock, recover the device.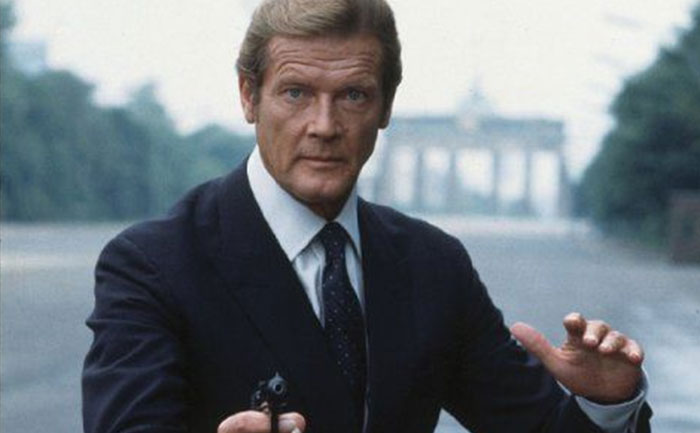 Starring: Roger Moore
Bond investigates the murder of Agent 009, who was killed in East Berlin while carrying a fake Faberge egg. This leads to 007 uncovering a nuclear weapon plot in West Germany. Octopussy has an ensemble of memorable villains, including knife-throwing identical twins.
14. A View To Kill (1985)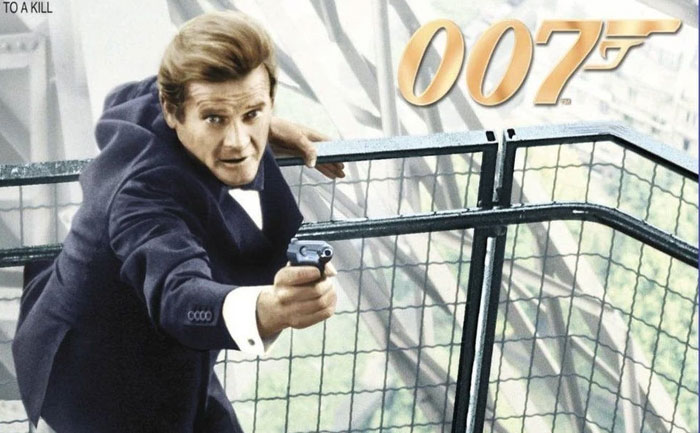 Starring: Roger Moore
The seventh and final film to star Roger Moore sees James Bond pitted against Christopher Walken's Max Zorin, an industrialist who's attempting to corner the market in microchips by destroying Silicon Valley.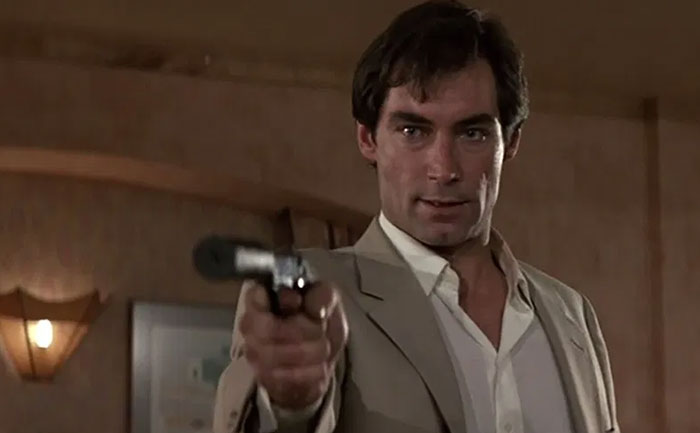 Starring: Timothy Dalton
After Roger Moore, we had British actor Timothy Dalton playing the role of M16 agent who helps KGB Officer General Georgi Koskov defect from the Soviet Union. Bond is ordered to get Pushkin before he can kill more agents.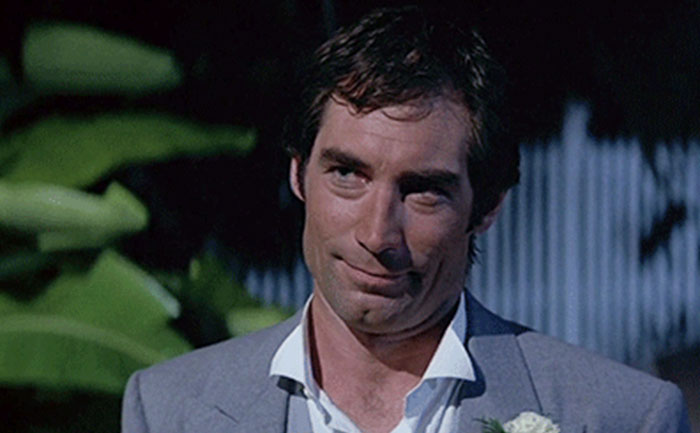 Starring: Timothy Dalton
In this James Bond movie, After Bond helps his old friend Felix Leiter in capturing a drug lord, named Franz Sanchez, the criminal ends up escaping and grievously injuring Leiter and killing his wife. Bond is not allowed revenge so he embarks on his mission of vengeance as a rogue agent.
17. GoldenEye (1995)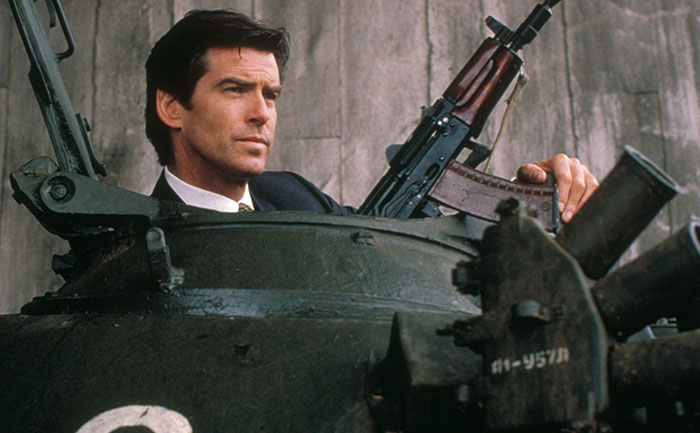 Starring: Pierce Brosnan
After Timothy Dalton, we had the dashing Irish-American actor Pierce Brosnan debuting as James Bond in the next 007 movies. Bond's fellow agent MI6 is murdered. But, 10 years later, following an attack on a bunker in Siberia Bond learns he's actually alive.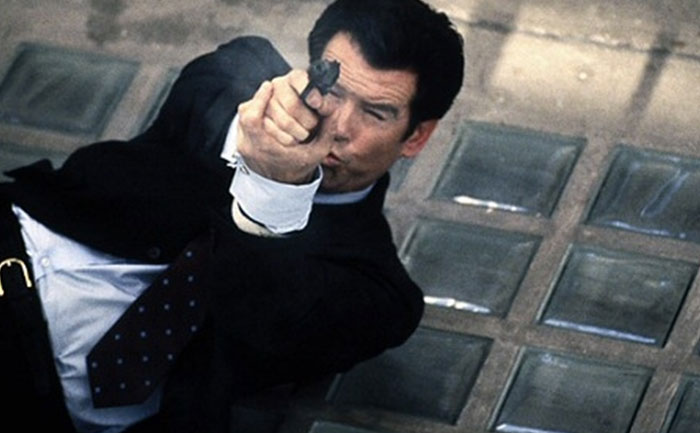 Starring: Pierce Brosnan
Bond finds himself investigating the sinking of a British warship in Chinese waters and discovers a connection to media mogul Elliot Carver. With the help of a Chinese special agent, Bond uncovers Carver's plan to start a conflict between the British and Chinese.
19. The World Is Not Enough (1999)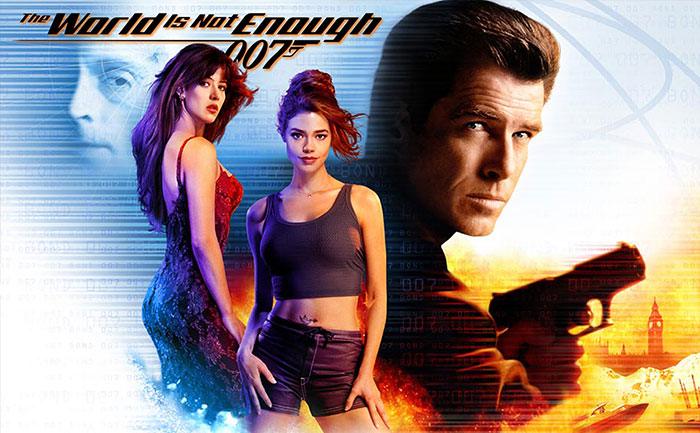 Starring: Pierce Brosnan
In this 007 movie, Bond is sent to retrieve money for Sir Robert King, a friend of M, only to have the money turn out to include a hidden bomb that kills King. A former KGB agent-turned-terrorist named Renard had set the trap. M dispatches Bond to stop Renard and protect King's daughter.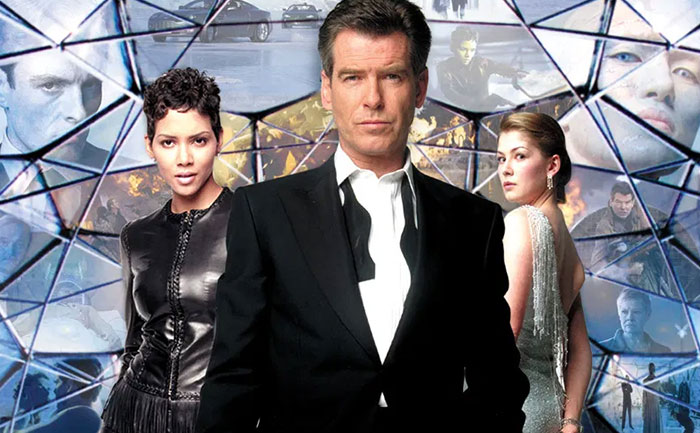 Starring: Pierce Brosnan
Bond's mission is to investigate a North Korean general involved in trading African conflict diamonds, but 007 is captured and subjected to torture for 14 months before he is released. Though he is suspended on return Bond continues to uncover the plot and uncovers the plot that will allow N Korea to attack S. Korea.
21. Casino Royale (2006)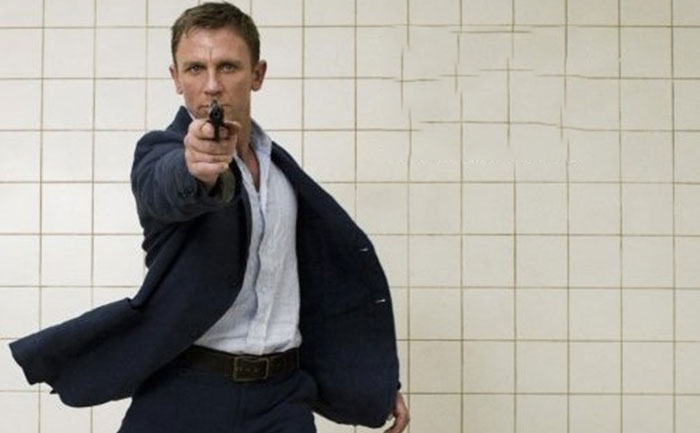 Starring: Daniel Craig
Casino Royale is technically a remake of an unofficial Bond film. The mantle of 007 is now donned by British actor Daniel Craig. It shows him earning his 00 status by disrupting terrorist money manager Le Chiffre.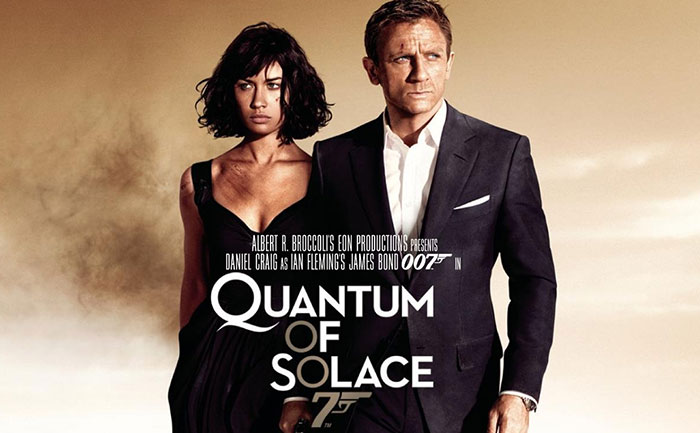 Starring: Daniel Craig
Bond learns that exiled Bolivian General Medrano is working with Dominic Greene, who's part of an organization known as Quantum. Medrano plans to be installed as a president of the country but his plans soon go awry. The reason being Quantum plans to control the water supply of Bolivia.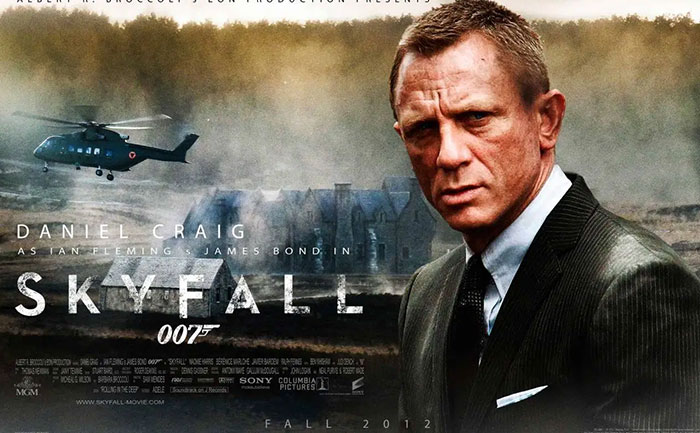 Starring: Daniel Craig
After a botched mission, Bond is presumed dead, and M is put under review. But when the intelligence agency's headquarters in London is attacked, Bond comes out of hiding to uncover the people behind the attack. This leads him to Raoul Silva, a former MI6 agent, who was captured and brutally tortured by the Chinese government. Silva blames M and is trying to kill her and her reputation.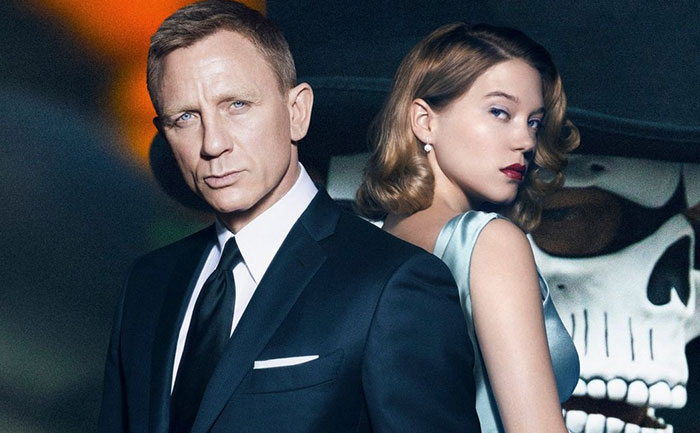 Starring: Daniel Craig
Bond receives a message from M, the head of MI6, following her death, which leads to him stopping a terrorist attack. For taking part in an unauthorized mission, Bond is suspended by the new M. But he continues to uncover Spectre as well as its leader Ernst Stavro Blofeld.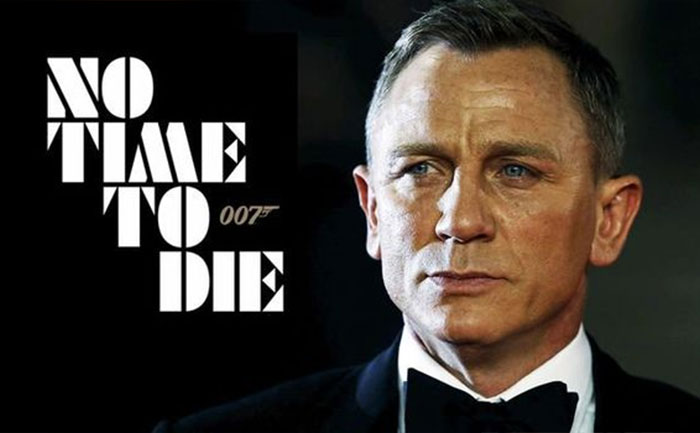 The most anticipated film of 2020 that is being touted as the last film that will showcase Daniel Craig as 007. In his final outing, Craig will be pitted against the as Bohemian Rhapsody star Rami Malek who is playing the antagonist in the film. No Time To Die is set to hit screens on April 2,2020.
James Bond Books:
James Bond, the character, was created by author Ian Fleming. The entire Jame Bond franchise is based on his 14 novels. A small treat for all those James Bond fans who love reading a book before binge-watching the James Bond Movies.
Here are all the James Bond Movies in Order as written by Fleming.
Casino Royale (2006)
Live and Let Die (1973)
Moonraker (1979)
Diamonds Are Forever (1971)
From Russia With Love (1963)
Dr. No (1962)
Goldfinger (1964)
Thunderball (1965)
The Spy Who Loved Me (1977)
On Her Majesty's Secret Service (1969)
You Only Live Twice (1967)
The Man with the Golden Gun (1974)
Also Read: No Time To Die trailer out: Daniel Craig is back as James Bond