Jamie Dornan's father, renowned doctor Jim Dornan passes away at 73
On Monday, Jamie Dornan's father and renowned doctor Jim Dornan passes away after contracting COVID-19.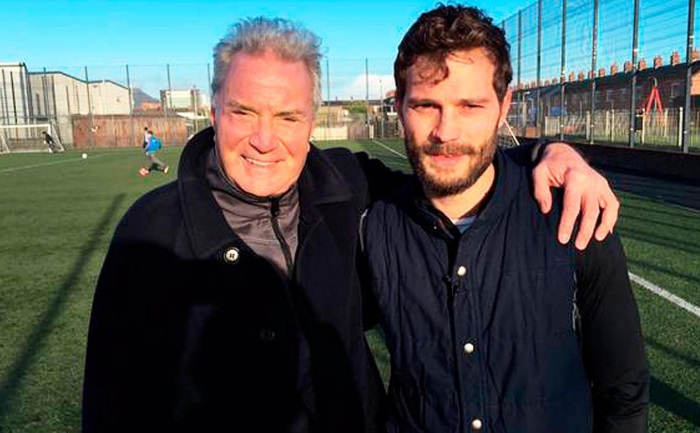 In a shocking turn of events, the 'Fifty Shades of Grey' actor Jamie Dornan's father and renowned doctor Jim Dornan passes away. He lost the battle to Coronavirus, aged 73. Earlier,  in 2005, the famous obstetrician and gynecologist was diagnosed with chronic lymphocytic leukemia.
He took his last breath in the United Arab Emirates, the BBC reported.
The official handle of Northern Ireland Pancreatic Cancer (NIPANC) shared the news on their social media handle of which Jim was president, and wrote as:
Check it out:
"It is with great sadness that NIPANC has heard of the death of Professor Jim Dornan, who died in the UAE on 15 March. Jim, who was the President of NIPANC, the Northern Ireland pancreatic cancer charity, lived a life of public service. He was internationally renowned as a world-class obstetrician and gynaecologist. His relationship with NIPANC was founded on his own family's experience of this terrible cancer, with the tragic death of his first wife, Lorna, more than twenty years ago.
Our thoughts and prayer go out to His family, Samina, Liesa, Jess and Jamie at this difficult time."
View this post on Instagram
Jamie's father also served as chair of Health and Life Sciences at Ulster University, former chair in Fetal Medicine at Queens University Belfast, and patron of Leukaemia & Lymphoma NI (LAL NI) among his other medical contributions in Northern Ireland.
Jamie is yet to comment on the sad demise of his father. We offer deepest condolences to the Dornan family!
ALSO READ: Fifty Shades Of Grey Star Jamie Dornan Returns To Instagram With A Shirtless Picture