Jammu & Kashmir: Large Infiltration Bid By Terrorists In Uri Sector, Army Operation On
Biggest Infiltration Attempt In J&K, Army Operation On, Mobile, Internet Services Suspended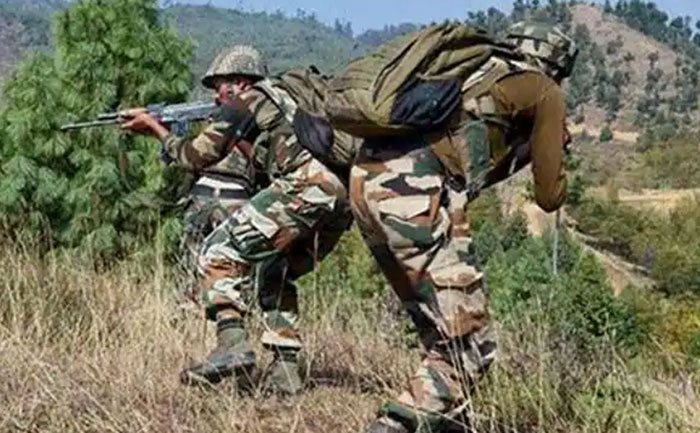 The Indian Army has deployed forces in the Uri sector of Jammu and Kashmir. It is to counter the biggest infiltration attempt by terrorists from across the Line of Control in recent years. Six armed terrorists reportedly sneaked into the Kashmir valley from the Uri sector. Authorities soon suspended the internet and mobile services in the Uri area of Baramulla district.
This is for the first time when phone services and the internet was suspended in the wake of a cross-border infiltration attempt. But the move to suspend internet and mobile services was to disrupt any communication between the terrorists and their bosses across the LoC.
As reported by sources to NDTV, A group of around six infiltrators managed to sneak in from Pakistan. A soldier was injured in firing during the infiltration attempt. The army says that they have launched an operation to track down the infiltrators. But they added that the exact ground situation is still unclear.
Lt General DP Pandey, Corps Commander of Srinagar-based HQ 15 Corps told reporters, "An infiltration attempt has been made and we are looking for them. Whether they are still on this side or have gone back after they made the infiltration attempt. That issue has not to been clarified and verified on the ground. But, we are quite alert and we will ensure that minimal infiltration takes place."
The army said this was the second such bid this year following a ceasefire agreement between the armies of India and Pakistan in February.
Also Read: Jammu Kashmir Tense: Tourists and outstation students asked to leave ASAP