Jammu and Kashmir: Polling for second phase of municipal elections begin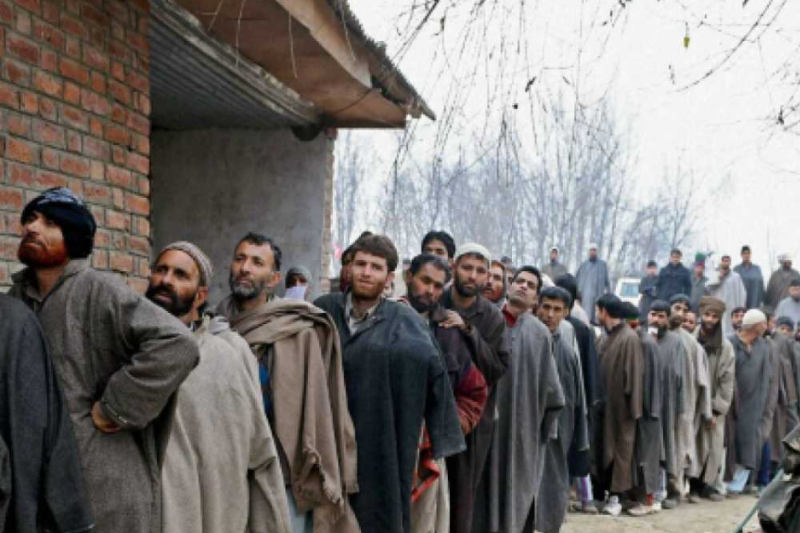 Amid stringent security arrangements, polling for the second phase of the four-phased municipal elections in Jammu and Kashmir began on Wednesday. The polling being held today will seal the fate of 1,029 candidates in fray across the state. The voting which began at 6 am will culminate at 4 pm.
The officials said that the voting would take place at 544 polling stations across the state and 1,029 candidates including 881 in Jammu division and 148 in Kashmir division are in the fray for 263 municipal wards, including 49 in Kashmir and 214 in Jammu.
The officials further said, "A total of 65 candidates – 61 of them from Kashmir valley – have already won the polls uncontested, while in 56 wards all in the valley – no nomination was received, so no polling is taking place in those places."
"As many as 270 polling stations have been designated for voting in Kashmir Division and 274 in Jammu Division," the officials added. The officials, in the end, said the total electorate in these wards is 346,980 – 128,104 in Jammu Division belonging to 18 municipal bodies and 218,876 in Kashmir Division of five municipal bodies.
The elections, covering 79 municipal bodies with an electorate of about 17 lakh, are being held in four phases. A total of 3,372 nominations have been filed for 1,145 wards. The next phases will take place on October 13 and 16.
During the first phase, overall polling percentage across the state was 56.7 percent. Kargil recorded the highest voter turnout, with 78.2 percent, while Leh recorded 55.2 percent in 26 wards. The highest voter turnout was recorded at 32.2 percent in 18 wards of north Kashmir's Kupwara district.
The National Conference (NC), the Peoples Democratic Party (PDP) and the CPI(M) have boycotted the polls to protest the legal challenge to Article 35A of the Constitution in the Supreme Court. The government has declared a holiday on the day of poll in the municipal areas concerned to enable voters to cast their vote.
Also Read: Jammu and Kashmir: Approx 13 troopers of Indian Army injured in road accident