Jammu and Kashmir: Three terrorists gunned down, operation underway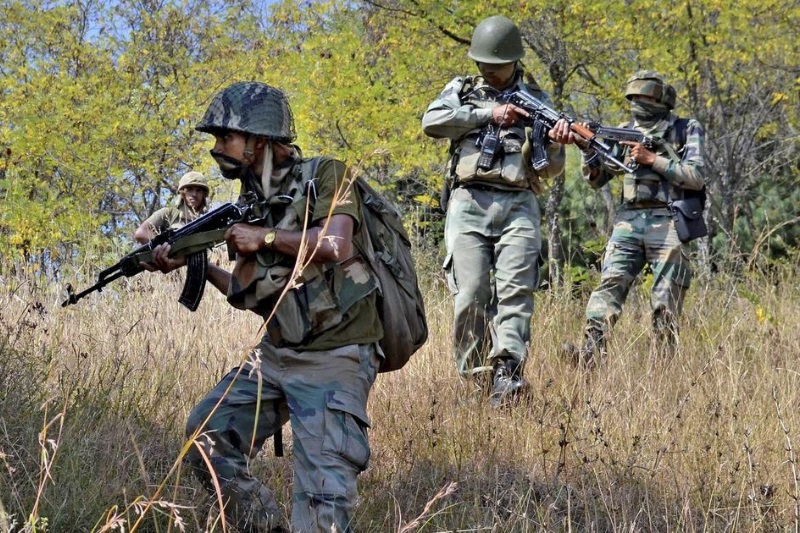 Security forces on Friday gunned down at least three terrorists in Boniyar locality of Baramulla district of Jammu and Kashmir. The body of slain terrorists along with arms and ammunition were recovered from the encounter spot. The combat operation is currently underway.
After receiving a specific input about the presence of an unspecified number of terrorists, the troopers of Central Reserve Police Force (CRPF) and state police jointly launched a cordon-and-search operation in the area.
The holed-up terrorists were challenged by the security forces after which an encounter started. Three terrorists were eliminated. The security forces also seized four AK-47 rifles and four Haversacks from the slain terrorists. However, the identity and group affiliation of the slain terrorists were not immediately known.
More details are awaited.
On Thursday, the Army foiled an infiltration bid along the Line of Control (LoC) in Uri sector of Baramulla district.
Previously, on Wednesday, the security forces eliminated three terrorists in Srinagar's Fateh Kadal area of Srinagar. The slain terrorists were identified as Mehraj-ud-Din Bangroo, Fahad Mushtaq Waza and Rayees Ahmad. Bangroo was a resident of Narparistan, Fateh Kadal, and had a long criminal record of terror-related activities. Waza, a resident of Akilmir Khanyar, was also involved in several terror-related incidents.
Also Read: Jammu and Kashmir: Three Lashkar terrorists eliminated, combing operation underway