Sabarimala row: Following priests' threat to shut down shrine, two women returned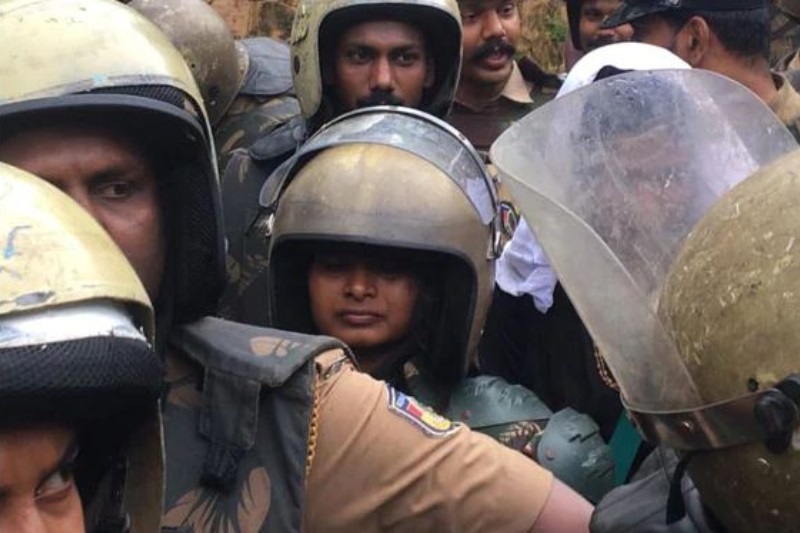 After the Sabarimala temple priests threatened to stop rituals, two women, who were waiting few hundred metres away from the shrine have returned.
Kavita, the Hyderabad-based journalist along with the other woman devotee from Kochi, have returned after the temple priests threatened that the rituals will be stopped if they entered the shrine of Lord Ayyappa nestled in the Western Ghats.
Talking to news agency ANI, Kerala Inspector General said, "Journalist Kavitha Jakkal of Hyderabad based Mojo TV and woman activist Rehana Fatima are now returning from Sabarimala." "We have told the female devotees about the situation, they will now be going back. So we are pulling pack. They have decided to return," he added.
With their return, they failed to create history of being the first two female devotees of menstrual age to pray at the Lord Ayyappa shrine.
Earlier, on Thursday, the Sabarimala temple head priest, Kandaru Rajeevaru, dismissed reports that the family planned to close down the Lord Ayyappa temple if women entered it to offer prayers. However, the priest appealed to women belonging to the age group of 10-50 who were restricted as per the centuries-old traditions of the shrine, not to come to Sannidhanam.
On September 28, a five-judge Constitution bench of the Supreme Court, headed by the then Chief Justice Dipak Misra lifted the centuries-old ban on the entry of women of menstrual age into the shrine. However, the judgement led to a massive protest in Kerala.
Also Read: Sabarimala row: Two women set to enter shrine; protesters block entry point