More than 56 percent vote in Jammu & Kashmir urban elections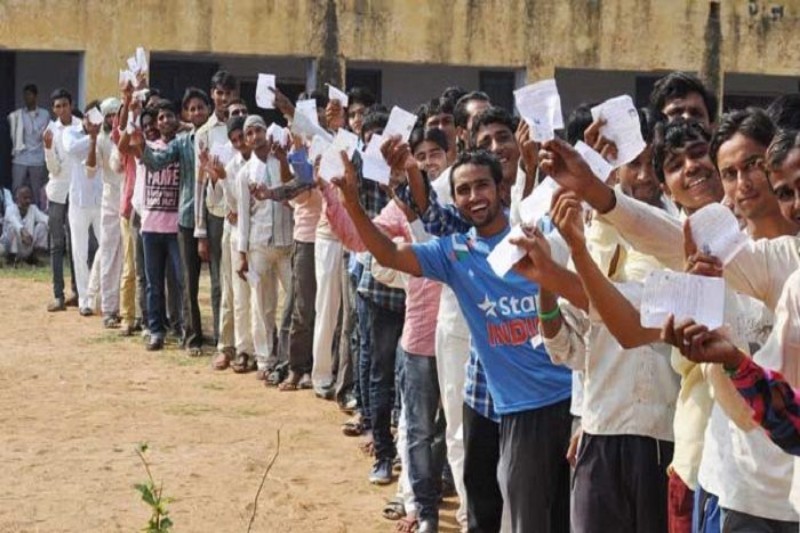 Jammu and Kashmir witnessed 56.7 per cent polling in the first phase of Urban Local Bodies elections, despite it being a contest between only the BJP and the Congress following the decision of the National Conference and Mehbooba Mufti's PDP to pull out of the elections.
The PDP and the National Conference, which boycotted the elections for not adhering to Article 35A of the elections, called the polling process a 'mockery'.
"Anywhere in the world where you have a democratic process, you don't hear of an example that candidates are not known, they are kept secret. This means that the government, which is at war with the people, is not conducting the democratic process," Rohullah Mehdi, the chief spokesman of the National Conference was quoted as saying by NDTV.
Meanwhile, Governor Satyapal Malik, who is overlooking the elections, brushed aside the claims of the two paties. "Kashmir is not only these two parties. My opinion not based on information from officials, I am directly communicating with youngsters. They are disillusioned with Hurriyat, not very keen on these two parties, and don't want anything to do with Pakistan," he said, reports the news website.
Also Read: Opinion poll predicts Congress victory in Rajasthan, Madhya Pradesh, Chhattisgarh
As many as 422 seats from the total number of 1100 municipal awards went to the polls on Monday. Among those 149 belonged to the Jammu valley, while 26 were from Ladakh, Jammu and Pir Panjal region.
The voting percent – in the 13 municipal committees across the Kashmir valley – was just eight percent, while in the state capital Srinagar, only 6.2 percent of people turned up to vote.
Another 75 Sears across seven municipal committees have been won unopposed by the BJP
The highest percent of votes were seen in the Rajouri region where al ist 81% of people Turner up to vote, followed by the 78 percent in Kargil.
Meanwhile, the second Phase of the elections will be held on October 10, while the third phase will take place on October 13 and the last phase on October 16. Counting of votes will take place on October 20.
Image Source: India.com