Jana Sena Issues First List Of Candidates For Lok Sabha & Assembly Seats
Jana Sena Releases First List Which Includes Former IAS Officer Among The 32 Candidate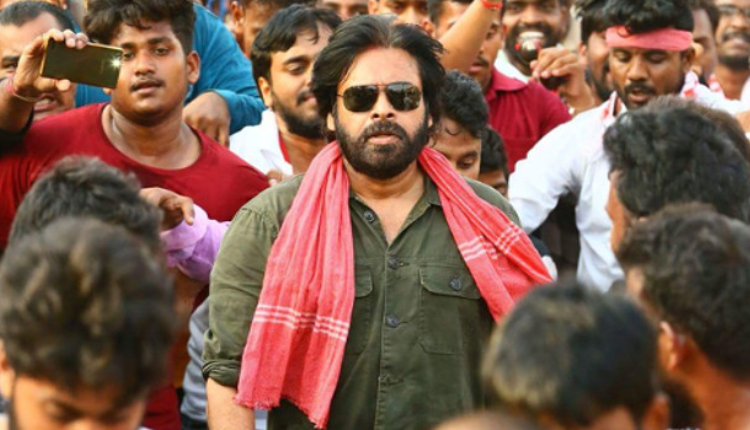 Jana Sena Party Chief and actor-turned-politician Pawan Kalyan has finally released the first list of 32 Jana Sena MLA candidate. The list of MLAs comes days after Kalyan announced the name of two Member of Parliament (MP). It is to be noted that in Andhra Pradesh, both Lok Sabha and Legislative Assembly Election will be held on 11 April 2019. Today (March 14) Party leader celebrated Jana Sena Formation Day at Rajahmundry today.
Among the 32 Jana Sena MLAs, four more prominent personalities have been included in the list such as former Congress leader and united Andhra's ex-Speaker Nadendla Manohar, Thota Chandrashekar, a former IAS officer who reportedly owns the 99TV TV channel. Chandrashekar will be contesting from Guntur West.
Ravela Kishore Babu, who has earlier quit the TDP citing caste and discrimination has been given a ticket from Prahipadu constituency. Dr A Bharat Bhushan, a former Indian Railways officer, has been given from the Vemuru constituency. It is to be noted that Ravela and Bharat both belong to Dalit communities.
ONGC former executive director D.M.R. Sekhar has been selected for Amalapuram (SC) Lok Sabha constituency and former MLA Akula Satyanarayana, who had defected from the BJP, has been chosen for Rajahmundry LS seat.
The renowned philanthropist Gedela Srinibabu is the JSP candidate for the high-profile Visakhapatnam LS constituency while party general secretary Chintala Parthasarathy has been chosen for Anakapalli LS seat.
Ex-minister Pasupuleti Balaraju has received the nomination from Paderu constituency in Visakhapatnam district. Andhra Pradesh is likely to see a multi-cornered fight, has 175 Assembly and 25 Parliament constituencies. According to reports, Jana Sena will contest the election from all seats in collaboration with Left parties such as CPI and CPM.
Following Jana Sena MLA list, the ruling Telugu Desam Party (TDP) and opposition YSRCP are also expected to declare their candidates soon.
Jana Sena MLA and MP candidate List:
Jana Sena Party MLA Candidate List 2019
1. Yalamanchili: Sundarapu Vijay Kumar
2. Payakaraopet: Nakka Rajababu
3. Paderu: Pasupuleti Balaraju
4. Rajam: Dr Mucha Srinivasa Rao
5. Srikakulam: Korada Sarveswara Rao
6. Palasa: Poornachandra Rao
7. Etcherla: Badava Venkata Janardan
8. Nellimarla: Loka Nagamadhavi
9. Tuni: Raja Ashok Babu
10. Rajahmundry Rural: Kandula Durgesh
11. Razole: Rapaka Vara Prasad
12. P Gannavaram: Rajeshwari Pamula
13. Kakinada City: Mutta Shashidar
14. Anaparthi: Relangi Nageshwar Rao
15. Mummidivaram: P Balakrishna
16. Mandapeta: Veguḷla Leelakrishna
17. Taḍepalligudem: B Srinivas
18. Unguturu: Navudu Venkataramana
19. Eluru: Reddy Appala Naidu
20. Tenali: Nadendla Manohar
21. Guntur West: Thota Chandrashekar
22. Prathipadu: Ravela Kishore Babu
23. Vemuru: Dr A Bharat Bhushan
24. Narasaraopeta: Syed Jiliani
25. Kavali: Pasupuleti Sudhaker
26. Nellore Rural: Chennareddi Manukranth Reddy
27. Adoni: Mallikarjun Rao
28. Dharmavaram: Madhusudan Reddy
29. Rajampet: Pathipati Kusumakumari
30. Railway Koduru: Dr B Venkata Subbaiah
31. Punganur: Rama Chandra Yadav
32. Machilipatnam: Bandi Ramakrishna
Jana Sena MP candidates List
1. Amalapuram: DMR Sekhar
2. Rajahmuṇḍry: Dr Akula Satyanarayana
3. Visakhapatanam: Gedela Srinubabu
4. Anakapalle: Chintala Parthasarathi