5 times fashionista Jannat Zubair gave us makeup goals
Here's 5 times Jannat Zubair gave us makeup goals. Check it out.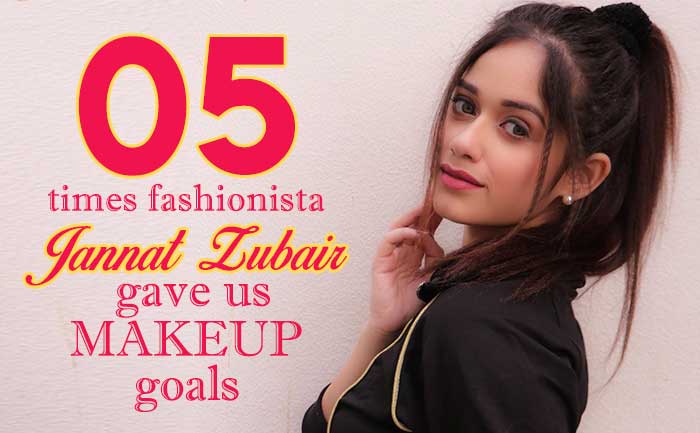 Jannat Zubair who is a nineteen year old actress has literally taken the world of social media by storm. In fact, it is her contribution that has been really grand and monumental. Even her followers are crazy about her and follow all the fashion goals she creates and makes a trend.
Moreover, Jannat Zubair and her make up artistry is so good and trendy that it keeps on coming up amongst her loyal and faithful fans too. Not only that, the diva is pretty much intelligent and has the right poses and style to flaunt her beauty and then make the fans heads turn like anything.
Also, Jannat has the right fashion moves with which she carries herself effortlessly. Interestingly, she has also made herself as a role model to many people. However, it is her sense of beauty because of which she knows how to show-off her style with confidence and a touch of glamour.
Here's to Jannat Zubair who has 5 times given us major make-up goals
Also Read: Stylish Outfits That TikTok Star Jannat Zubair Rahmani Wore At Her Dubai Trip