Japan: Earthquake measuring 5.6 on Richter scale hits Hokkaido island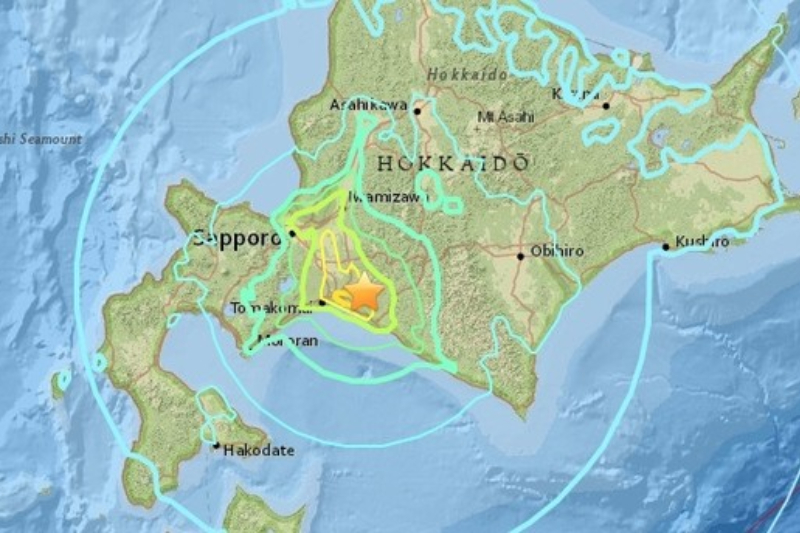 An earthquake measuring 5.6 on the Richter scale hit northern Japan's Hokkaido island on Friday. There are no reports of damage and casualties so far.
According to the United States Geological Survey, the earthquake occurred at 3:04 am and its epicentre was situated nearly 370 km north-east of Sapporo city. "The temblor originated at a depth of 30 km," it added.
Notably, no tsunami warning has been issued so far.
More details are awaited.
Last month a 6.7 magnitude earthquake rattled Hokkaido, claiming 41 lives and injuring over 650. In the year 2011, Japan was hit by a 9.0 magnitude earthquake triggering powerful tsunami waves that caused rampant damage to properties, affecting operations massively in industries and leading to heavy casualties. Over 15,000 people had lost their lives, while thousands of others were either injured or reported missing.
It is to be noted that Japan is prone to frequent earthquakes and lies in the 'Ring of Fire', an area in the basin of the Pacific Ocean, which is vulnerable to frequent earthquakes and volcanic eruptions.
Also Read: Canada: Triple earthquakes shake Vancouver Island, no injuries reported