Japan steal World Cup hearts with majestic gesture after sorrowful exit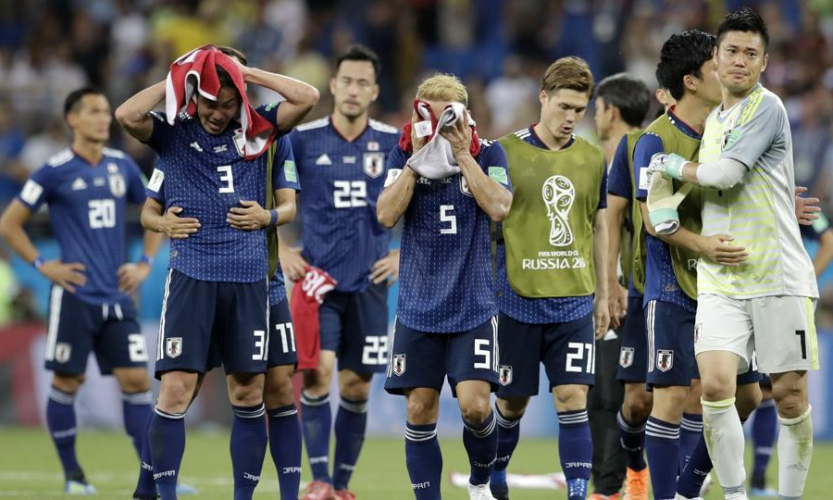 Japan displayed an impeccable performance in the round of 16 match against Belgium. Against all odds they scored two goals to put Belgium under severe pressure and it looked as if they would go through to the Quarter Finals of FIFA World cup 2018. Belgium came back strong with two goals making it 2-2 and it seemed as if the match would go in to extra time. Japan kept on attacking and in the quest they committed more men forward which resulted in a late counter attack by Belgium just on brink of the final whistle. They scored that all important goal right at the end breaking hearts of Japan fans.
Japan won the hearts of football fanatics all around the globe not only by producing a thrilling encounter but also with their post match dignified gestures before they signed off.
Japan head coach Akira Nishino said his players were so devastated by the defeat they just stood around doing nothing in the locker room after the match. Despite suffering the heartbreak of such a sorrowful defeat, Japan players cleaned the entire dressing room, leaving the Rostov changing area in perfect condition. They also left a note saying 'Spasibo' which means thank you.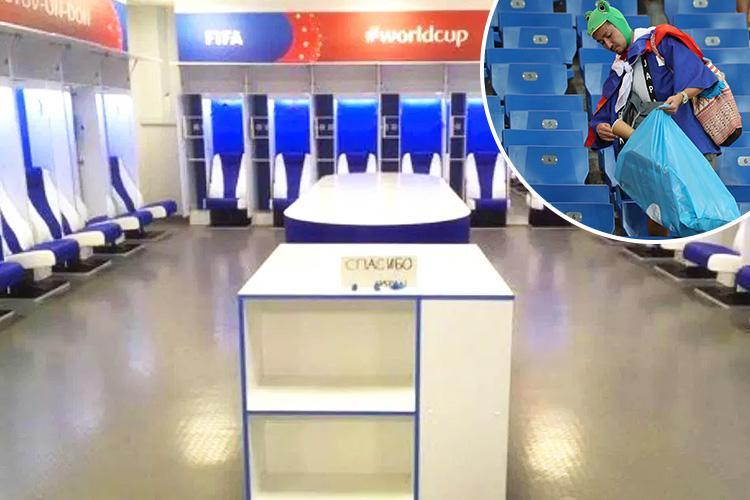 There were similar scenes in the stands where disheartened Japan supporters stayed behind in Rostov to clean the stadium just minutes after watching their side's sorrowful defeat against Belgium.
"We were leading and we were going to win, but I didn't expect this reversal of the result. It was the World Cup, and we were faced with the depth and the strength of Belgium. That's how I felt at the end of the game. It might have been a very small difference, but I felt there wasn't anything between us. The players throughout this tournament were very positive, better than in the past.", said Nishino.