Jason Momoa calls out on Chris Pratt social media for this reason
Find out why Jason Momoa calls on Chris Pratt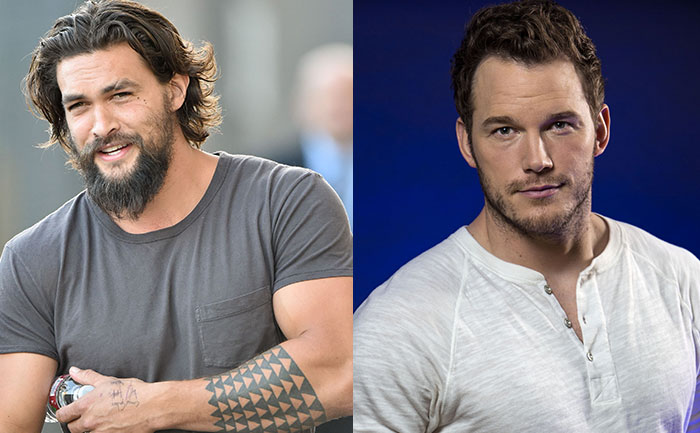 Jason Momoa lately called out on Chris Pratt on Instagram for this surprising reason. The Aquaman star commented on one latest picture of Avengers: Endgame star Chris Pratt. Recently, Jason Momoa encouraged Chris Pratt to ditch the single-use plastic for reusable water bottle on Tuesday.
Chris Pratt took to Instagram to share a picture with his fans. In the picture Jason Momoa commented, "Bro i love u but wtf on the water bottle. no single use plastic. come on." Check out the pictue below.
Meanwhile, Jason Momoa will be reprising his role as Aquaman in the movie's upcoming sequel which will hit theaters in 2022. Reportedly, he told ET in the month of October that he had pitched some big ideas for the follow-up.
"I'm really stoked at the fan base and what we did with the movie and just went into Warner Bros. and DC and said, 'You know, I have some ideas." he said.
The latest update has been Jason Momoa took to his Instagram to apologize over his comment as the comment was taken badly. He shared a picture of himself and his kids along with Chris Pratt.
He wrote, "@prattprattpratt BRO you know my children and I are madly in love with you and I love everything you do. I'm sorry this was received so badly today I didn't mean for that to happen. I'm just very passionate about this single use plastic epidemic. the plastic water bottles have to stop i hope u make a reusable water bottle for amazon so we all can purchase. You're an inspiration to many I'm one of them." Check out the picture below.
Also Read: Jason Momoa Opens Up Why He Cried During Filming Of Every Single Episode In SEE