GoT 8 Finale: Jason Momoa's Epic Reaction To Daenerys & Jon' scene is unmissable
Khal Drogo has an epic reaction to the finale of GOT 8, watch his unmissable reaction here.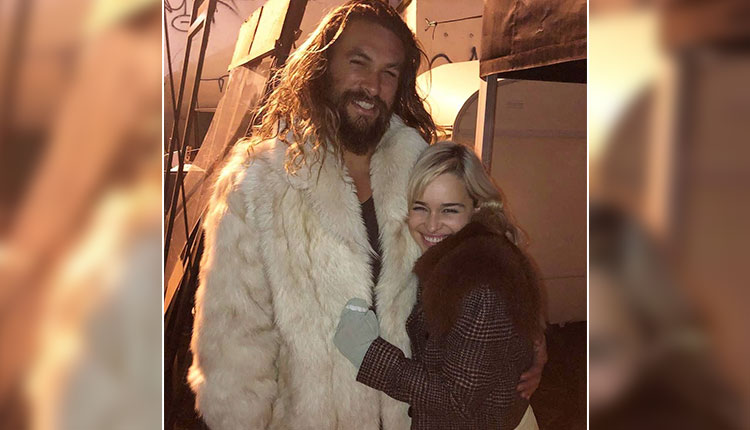 The finale of Game of Thrones ended on an unbelievable note that left fans and friends disappointed. They were not happy with how things ended for Daenerys Targaryen (Emilia Clarke). The social media was soon filled with the fans reaction to the finale with many signing petitions for a reshoot. We now have Khal Drogo aka Jason Momoa too reacting to the finale and his reaction is truly unmissable.
The former star of the HBO series Jason Momoa live streamed his entire viewing of the episode, and we are loving his epic reaction to Daenerys' final scene.
Check out his epic reaction here:
Drogo can rot in hell but Jason Momoa is a LEGEND SKSJDHFJJGG I LOVE HIM #GameOfThrones pic.twitter.com/84OPiZYrnp

— ℝίτα🐉||GoT Spoilers (@JonxDanyy) May 20, 2019
JASON MOMOA IS SPEAKING FOR ALL GAME OF THRONES FANS pic.twitter.com/CqM3TsQ96n

— Queen of the 7 kingdoms (@itsTrueDany) May 20, 2019
In the video, we can Jason was none too happy that Daenerys was stabbed to death by Jon Snow. That first "f*** you" had some real emotion behind it.
After the episode was over, Momoa shared why he was so frustrated after the scene, and what he would've liked Game of Thrones last dragon to do to Jon Snow.

He also commented on Clarke's comment and wrote, "I love u madly… Baby that episode killed me."
Jason and Emilia are good friends and have maintained their friendship even after his role in the series was over. His reaction is quite similar to all those who watched the finale.
Also Read: Game Of Thrones 8 Quiz: How well you remember Episode 5