Jason Momoa's Aquaman 2: James Wan Confirms Production Underway With Ice-Cold BTS Pic
Jason Momoa's Aquaman 2 begins filming with chilly behind-the-scenes image!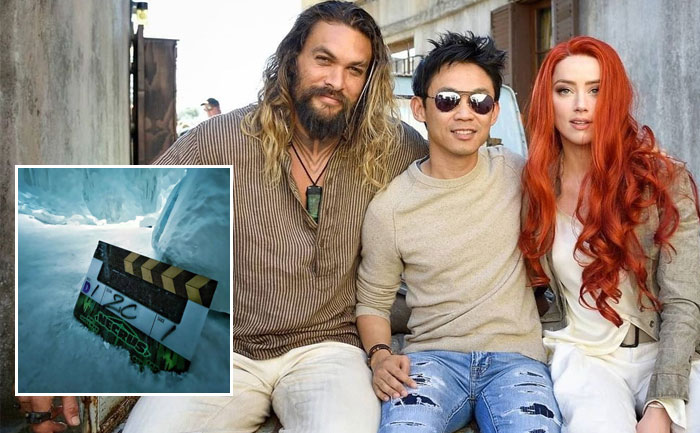 Jason Momoa won a humongous fan following as Aquaman in the first installment of the franchise. Jason Momoa's first cinematic solo outing as Aquaman earned 1.148 billion at the worldwide box office. The character was last seen in the Zack Snyder cut of Justice League. Fans are now eager for some update about the second installment.
Here is some good news for Aquaman fans, director James Wan took to his Instagram handle to share an update about Aquaman and the Lost Kingdom. He shared ice-cold Behind The Scene pictures of the movie to reveal that filming for the second installment has begun.
Director James Wan has used his Instagram account to reveal that Aquaman and the Lost Kingdom is officially filming. What's more puzzling is that the production title featured in the announcement photo. It is 'Necrus,' which is an obscure comic book reference. But it could hint at the plot of the sequel.
Check out the pic here:
View this post on Instagram
Details regarding Aquaman and The Lost Kingdom are being kept under lock and key. But the upcoming sequel sees Jason Momoa reprise his role as Arthur Curry/Aquaman. He will be joined by Amber Herd's Mera, Wilson's Orm, and Game of Thrones' Pilou Asbaek, whose character remains unknown.
Aquaman and the Lost Kingdom is set to be released on December 16, 2022.
Also Read: Aquaman 2: Amber Heard to be replaced in Jason Momoa starrer?