Jay Bhanushali and wife Mahhi Vij to reveal first picture of baby Tara Bhanushali on this date
The couple revealed the date when they will share their daughter's first picture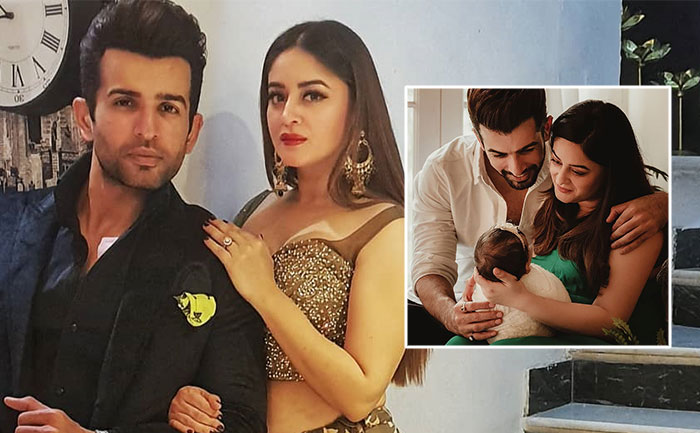 Jay Bhanushali and his wife Mahhi Vij are enjoying the most blissful feeling of becoming parents. The Television's cutest couple Jay Bhanushali and wife Mahhi Vij are considered as the most adorable couple. The happily married couple are living the beautiful time of their life by nurturing their sweet little angel Tara Bhanushali.
Meanwhile, since the beautiful angel came into their life, Jay and Mahhi have been over the moon. The couple cannot stop gushing over this bundle of joy and all the pictures on their social media is a living proof of it. Time and again, the new mommy and daddy share adorable pictures with their daughter.
However, when we do say pictures of the baby, we refer to only a sneak-peak of it of their daughter as the married couple have kept hidden their angel's face from their fans. Jay and Maahi always keep the baby away from the camera lens which is also a sign of cornered parents but the fans have been dying to see the glimpse of their lovely daughter.
Now, all the wait is over. Lately, Jay Bhanushali and wife Mahhi Vij are ready to introduce their happiness with the world. Apparently, Jay took to his social media Instagram handle to unveil the date when the couple will be sharing the first picture of their daughter. Surprisingly, the special date is Christmas. The duo will unveil the first look of their daughter Tara on 25th December this year. Check out the announcement shared by Jay Bhanushali here:
Also Read: Jay Bhanushali Wishes Wife Mahhi Vij On 9th Wedding Anniversary