JeM Terror Camp in Balakot reactivated, says Army Chief
Army Chief reveals terror camps in Balakot has been reactivated and India's response may be beyond surgical strike.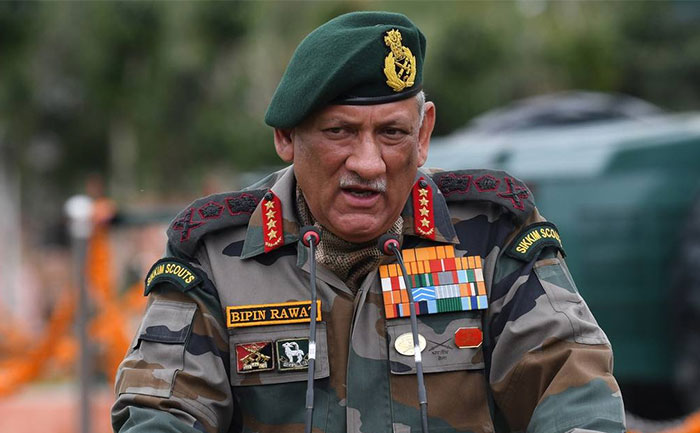 Indian Army Cheif Bipin Rawat has informed that the terror camps in Pakistan's Balakot have been reactivated. This is the same camp where Indian Armed Forces had undertaken a surgical strike. This was in response to a terror attack on CRPF personnel in Pulwama that left more that 40 dead. The Army chief further added that India's response this time will be beyond surgical strikes.
Army Chief Bipin Rawat said, "Balakot has been reactivated by Pakistan very recently. This shows that Balakot has been affected, it had been damaged and destroyed. And that is why people have got away from there and now it has been reactivated. It highlights some action was taken by the Indian Air Force at Balakot and now they have got the people back there."
He further added that as many as 500 terrorists were waiting across the border to infiltrate into the Indian territory. They will be pushed into Indian territory soon after the temperature starts falling, through areas which have less snow.
Rawat said that the Army was prepared to the challenge and he strongly indicated that India's response may be similar to that of Balakot or "even beyond".
Speaking about the situation in Kashmir he added that the situation is under control. He added that communication clampdown is taking place between the terrorist handlers and terrorist. "But otherwise communication is happening between people to people and families also can talk to their own. The defence has made facilities for it."
Also Read: General Bipin Rawat: Pakistan needs to be 'secular' for having better ties with India