What! Jennifer Aniston forced to shed 30 pounds to win Friends role
Jennifer Aniston had to lose 30 pounds to play Rachel Green on the screen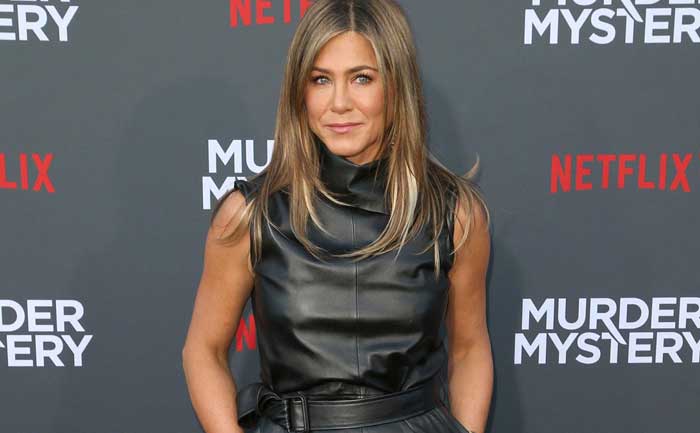 Jennifer Aniston is surely one of the most popular TV actresses of recent time. Do you know that before making her debut in the industry in the 1990s, Jennifer Aniston was asked to lose weight if she wanted to mark in the glamorous industry?
In a recently released book marking 25th anniversary of an iconic TV series, Generation Friends: An Inside Look at the Show That Defined a Television Era. The author of the book reveals that Aniston was forced to slim down significantly in order to essay Rachel Green on the screen.
"She had to lose thirty pounds if she wanted to stay in Hollywood," Austerlitz writes in his book. "Los Angeles was a tough place to be an actress – it was a tough place to be a woman – and Jennifer Aniston's agent was reluctantly levelling with her," He said.
He adds, "Aniston was hardly fat – everyone could see she was beautiful – but as the show she would one day become indelibly associated with later made a point of noting, the camera added ten pounds."
While referring to the criticisms Aniston faced from industry professional early on in a 1996 interview with Rolling Stone magazine.
Two years after first essaying Central Perk regular Rachel Green, she recalled to the publication: "My agent gave it to me straight. Nicest thing he ever did… The disgusting thing of Hollywood – I wasn't getting lots of jobs 'cause I was too heavy."
"I was like, 'What?!' But my diet was terrible. Milk shakes and French fries with gravy. It was a good thing to start paying attention," she added.
Also Read: Scarlett Johansson – Hottest Photos, Kids, Boyfriends Tattoos & Their Meaning