FRIENDS: Jennifer Aniston updates on Ross & Rachel's relationship
Looks like 'He is her Lobster'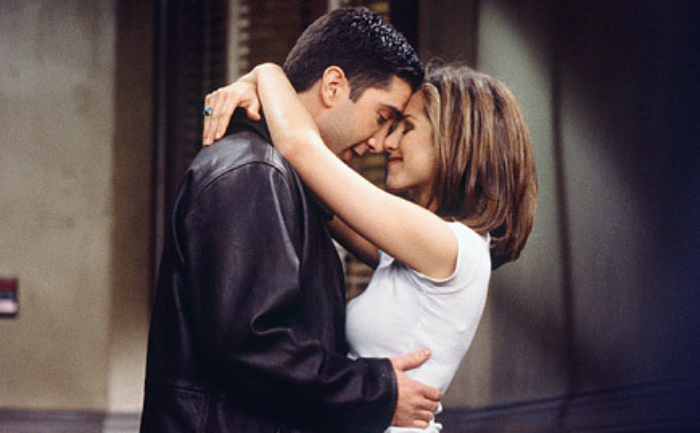 Hollywood actress Jennifer Aniston recently joined Instagram and broke the internet as she shared the first post with a reunion picture with her Friends co-stars. Since then Aniston has been enjoying her Instagram debut creating Instagram Stories and commenting on her friends' photos and posts that she has been tagged in.
Jennifer Aniston and David Schwimmer won the hearts of every Friends fan as the on-off couple Ross and Rachel and of course whenever any incident comes up, Ross would pull out the excuse: 'We were on a break!'  The show ended in 2010 with Ross and Rachel getting back together.
The former 'Bachelorette' Kaitlyn Bristowe was one of the multiples of fans to get excited about Aniston's arrival on Instagram. Bristowe asked the most important question which every Friends fan would want to know about. She commented on Jennifer's photo, saying, 'ARE YOU AND ROSS STILL TOGETHER!!!???'
The actress quipped, "@kaitlynbristowe well we're on a break."
Bristowe shared it on her Instagram handle, writing in the caption, "The one where I shit my pants"
Aniston's arrival broke an Instagram record by reaching one million followers in just five hours.
On Tuesday, she even joked about her Instagram arrival she shared a clip from her upcoming series 'The Morning Show', in which she throws down her cell phone."I swear I didn't mean to break it" and she captioned the video. "Thank you guys for the kind, glitchy welcome ❤️."
On the work front, Jennifer Aniston is at present awaiting the release of the Apple TV+ series. 'The Morning Show' which centers around a story of sexual misconduct will be premiering on November 1, 2019.
ALSO READ: Jennifer Aniston Drops An Amusing Comment On Matt LeBlanc's Pic