Jennifer Lawrence Injured On Sets Of Don't Look Up
Jennifer Lawrence Injured On Sets Of Don't Look Up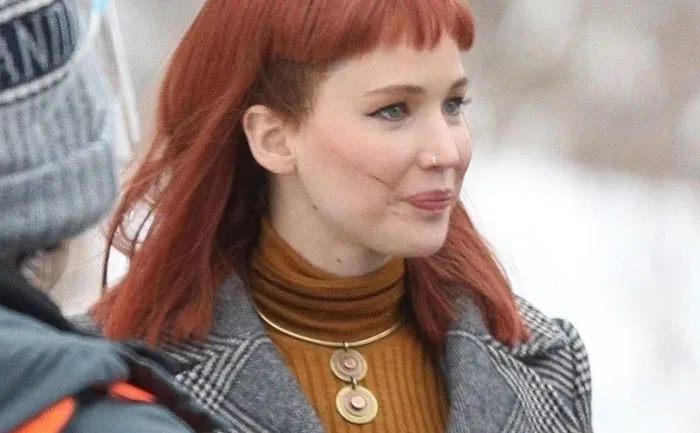 Hollywood actress Jennifer Lawrence suffered a major injury on the sets of her upcoming Netflix film Don't Look Up. The Adam McKay-directorial was shooting overnight in Brockton, Mass. While shooting for her the scene the award-winning actress was struck by glass shattered by a special effects explosion. She was seen holding her face after the explosion and shooting was halted for a day.
As reported by sources to TMZ, the explosion took place inside a restaurant at around 1 am on location in Massachusetts. The scene was all about the Hunger Games actress kissing her co-star Timothee Chalamet. Reportedly the injury seems to be quite near her eye.
Though there has been no confirmation of the same. The Boston Globe reported that she was hit with fragments after a trash can went through a window. The actress was apparently hit with fragments and a medic was called. The Adam McKay-helmed comedy was halted for the day
Don't Look Up also stars Leonardo DiCaprio, Chris Evans, Cate Blanchett, Meryl Streep and Ariana Grande. In the movie, Lawrence plays an astronomer who attempts to sound the alarm about Earth's safety being threatened by an approaching asteroid.
Also Read: The Prom: Meryl Streep & Nicole Kidman Shine In This Netflix Musical