The Prom: Meryl Streep & Nicole Kidman Shine In This Netflix Musical
Meryl Streep, Nicole Kidman and more dazzle in 'The Prom' musical trailer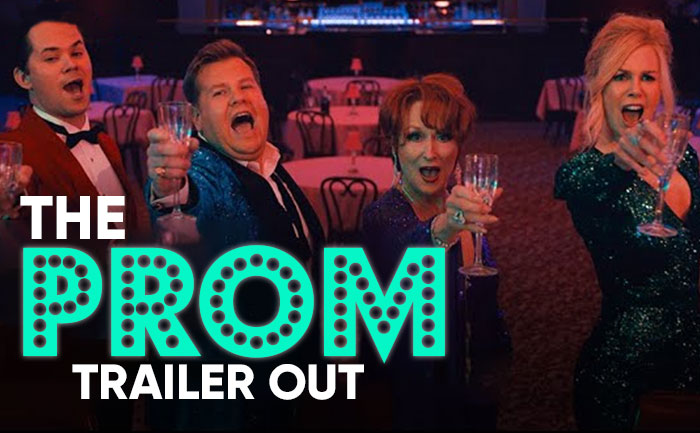 A new teaser trailer for Netflix's upcoming musical "The Prom" is out. The musical has A-list cast that will have you dancing like there is no tomorrow. Directed by Ryan Murphy and it is adapted from 2018 Broadway musical of the same name, The film stars Meryl Streep, James Corden, Nicole Kidman, Jo Ellen Pellman, Keegan-Michael Key, Andrew Rannells, Ariana DeBose, and Kerry Washington in pivotal roles.
Check out the trailer here:
The prom is all about a pair of New York actors (Meryl Streep and James Corden, Nicole Kidman and Andrew Rannells) whose careers hit the skids after their Broadway show bombs. The four come up with a publicity opportunity to reignite their careers. This by helping a small-town lesbian student Emma (Jo Ellen Pellman) banned from bringing her girlfriend Alyssa (Ariana DeBose) to the prom.
The trailer is loaded with bursts of singing and dancing, the stars do their best to let Emma know they have her back.
The Prom," directed by Ryan Murphy, arrives on Netflix on Dec. 11.
Also Read: Meryl Streep and Nicole Kidman to star in 'The Prom' on Netflix