As August pay gets delayed, Jet Airways pilots warn of 'non-cooperation'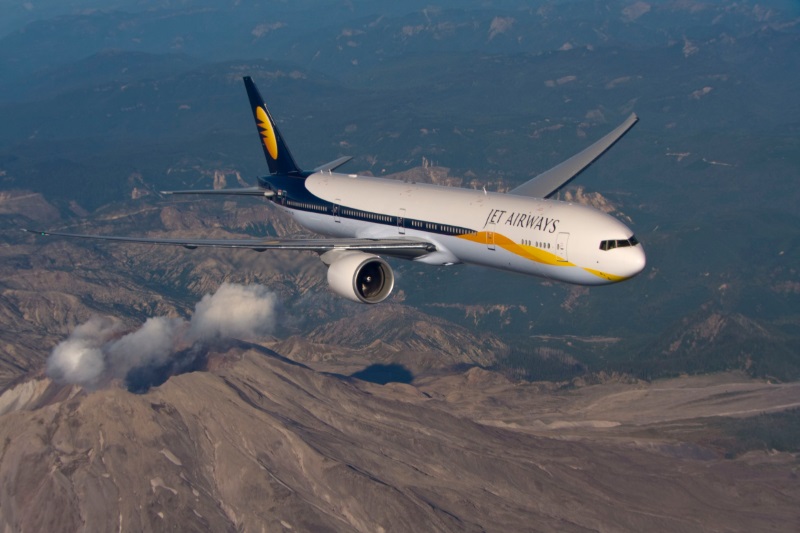 A lot of pilots from Air India have been doing this for months and now Jet Airways' have also written a letter to the management about salary being delayed this month. They have also asked for a roll-back in some recent expenses which Jet has incurred on new appointments.
The union of Jet's Indian pilots, National Aviators' Guild (NAG) wrote to the airlines, "We have been informed that the salaries for August 2018 are going to be delayed and, in all probability, are not going to be paid till mid month… this is absolutely unacceptable… it was agreed that salaries would be paid on time and, if there were to be a delay, the same would be communicated to the pilots well in time. We are deeply disappointed in both these conditions being violated by the management," as quoted by The Times Of India.
A Jet Airways spokesman said the airline is "committed to honor its obligations towards its employees and has already paid salaries on time to 84 per cent of its employees. In line with the mandate received from the company's board of directors, the airline management is undertaking definite definite steps to turn around its business and is evaluating various funding options on priority to resolve the interim challenge. The management is confident of resolving these challenges and is in dialogue with the pilots and other members of its team to resolve some issues including disbursement of salaries," quoted the daily.
The NAG letter adds: "We have recently sent a mail expressing our alarm at the unnecessary increase in expenditure of late…. pilots are being forced to bear the brunt of this financial mismanagement. In light of this, we demand that all unnecessary positions and committees/groups created in the last three months be dissolved with immediate effect and the hiring of the expensive expats (vis-a-vis domestic pilots) be stopped forthwith. Further, the request of all pilots who have tendered their resignation and asked for an immediate release be acceded to with immediate effect. They all added, "We would like to advice that failure to address the above points and not paying the salaries on time would lead to non-cooperation by pilots."
Jet is trying to raise funds by divesting in its frequent flyer program and raising fresh equity cum-loan.
Also read: Mumbai-London Jet airways flight diverted to Romania to save a passenger