Jet Airways: Etihad & Hindujas set for Abu Dhabi meet on May 23
Crisis-hit Jet airways might find a saviour in Indian conglomerate Hinduja Group this week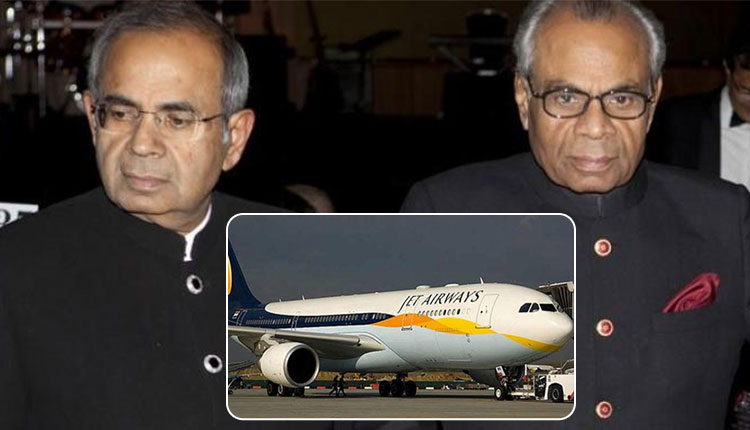 Crisis-hit Jet Airways might have found a savior in Indian conglomerate Hinduja Group who is expected to place a bid for the airline, backed by minority shareholder Etihad Airways and founder Naresh Goyal. The meeting between Hinduja's and Etihad Airways is fixed for May 23. The two will discuss the revival of Jet airline that has a debt of over Rs 11,000 crore.
As reported by Economic Times, Top executives from SBI, which is the leader of the lenders' consortium, are also expected to be present during the meeting to be held in the corporate headquarters of Etihad Airways in Abu Dhabi. This is apparently the last attempt to revive Jet Airways. If the talk fails this week, it could be curtains for the airline which stopped operations from April 17 due to fund shortage.
The airline has been losing pilots and staff to other airlines as it has not been able to pay them their salary for months. The crisis hit airline also faces the risk of losing out its overseas routes as other airlines look to acquire them. The Directorate General of Civil Aviation (DGCA) has already allotted some of Jet's domestic routes to other airlines on a temporary basis pending Jet's possible revival.
Earlier Tata Group was interested in acquiring the airline but soon lost interest. Hinduja Group would be looking to foray into the airline business with Jet. It had earlier eyed Air India when the state-run carrier floated a privatization bid. It had also tied up with Lufthansa AirCargo for services between Sharjah and India in 1997-2000.
It is no secret that anyone trying to revive Jet will have to start from scratch. The Hinduja Group will also gauge the level of support from the government and bankers for a revival plan before making a final move.
Also Read: Jet Airways crisis: CEO says Arun Jaitley promised to look into the Airways' issues