Ranbir and Alia take a train ride for Lays advertisement
Ranbir Kapoor and Alia Bhatt team up for an advertisement recently.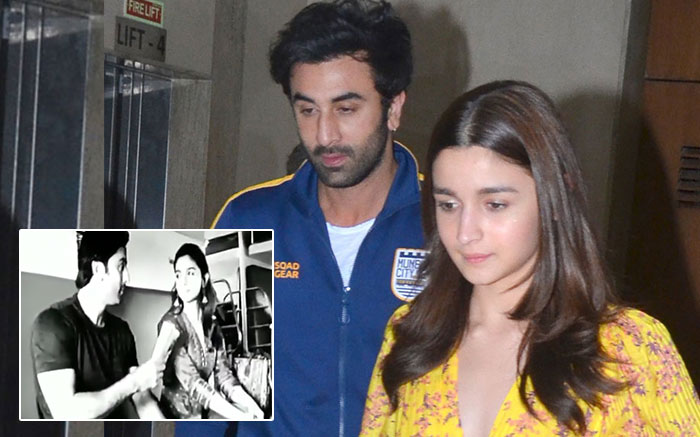 Ranbir Kapoor and Alia Bhatt came together for an ad shoot. However, recently a small video from the shoot was uploaded online and fans of both the actors are just in love over it. As per a report, it is an advertisement for a potato chips brand. In the little snippet, we can see Ranbir and Alia sitting beside each other in a train compartment or so.
In the Ad, Alia says something to Ranbir before taking few chips offered by him to her. Here is the video that you can see for yourself.
Also, a photo was shared from the same account regarding the same video. The account is a fan page of Ranbir Kapoor and was posted on Instagram.
In the video shoot for the ad, the caption read, 'Sneak peak of Ranbir Kapoor and Alia Bhatt shooting for Lays TVC yesterday. #RanbirKapoor #Ranbir #AliaBhatt #Bollywood.' Even the caption of the image was similar, 'Ranbir Kapoor shooting for Lays TVC. #RanbirKapoor #Ranbir #Bollywood.'
Fans of the actors are already excited for their upcoming film 'Brahmastra'. A film directed by Ayan Mukerji. This will be Alia Bhatt and Ranbir Kapoor first film. The movie is slated to release next year. Besides Alia and Ranbir, the cast of the film are Amitabh Bachchan, Nagarjuna and Mouni Roy. Apparently, this will be Ayan's fantasy trilogy which will be his first time in fantasy genre.
Before, the film was supposed to release in Christmas this year but due to some unfinished VFX work and rest of the post-production details it propelled the makers to announce a delay. This year at a big event in Varanasi, the film's logo was disclosed during the Mahakumbha Mela.
Also Read: War Box Office Collection Day 1: WAR Becomes The Biggest Box Office Opener To Date