J&K: Ram Madhav asks NC, PDP to clear stand on participating in state polls; governor's rule to continue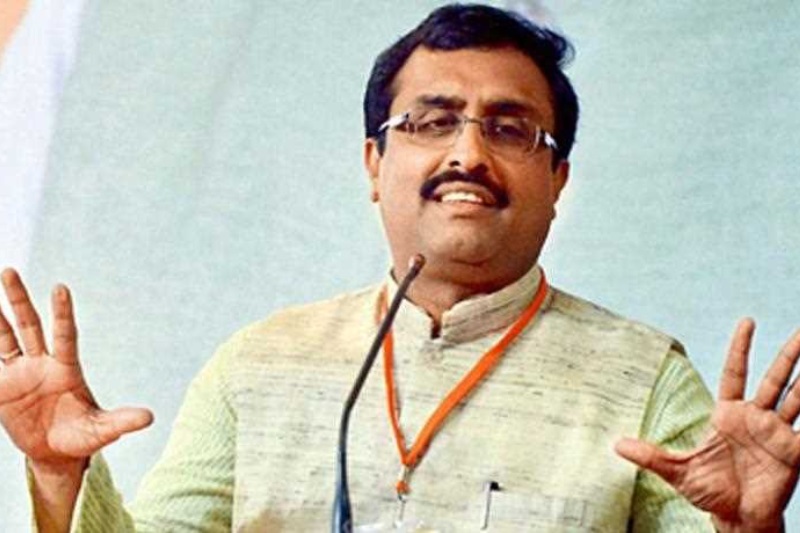 Ram Madhav, the national general secretary of the Bharatiya Janata Party (BJP) has accused the NC and the PDP of trying to scamper the democratic process of the terror stricken state. He questioned them to clear their stand on whether they would participate in state assembly elections or boycott them, like they did during the local bodies polls.
When he was asked about any proposal to dissolve the Jammu and Kashmir Assembly, Mr Madhav said that the Governor's rule will continue till the middle of December and what happens next will be discussed then. At a function to felicitate the newly-elected BJP councillors in J&K, Mr Mashav said, "We are happy with it and that is why BJP has decided to continue the Governor rule for sometime."
There is no provision for extension of Governor's rule under the Constitution of Jammu and Kashmir. The central government might recommend a spell of President's rule in Jammu and Kashmir when the Governor's rule expires on December 19, as sourced said to PTI
Mr Madhav also said that their hypocrisy stands exposed as they first boycotted the ULB polls but are now pressing for dissolution of assembly for fresh elections. Though he didn't mention the names NC or the PDP.
He further said, "On one hand they say they will not take part in elections to safeguard Article 35A, on the other, they demand dissolution of assembly and fresh elections. Tomorrow if assembly elections are held, will you will fight or go by your boycott?"
The BJP leader further asked that if the two parties decide to participate in the state polls, "what will happen to Article 35A, which you used as a pretext to stall the ULB elections."
However, he welcomed the parties to take part in the democratic process but wants 'them to give up hypocrisy'.
Ram Madhav mentioned, "They took part in (Ladakh autonomous hill development council elections) in Kargil polls but boycotted the ULB polls to scuttle the democratic exercise. However, people taught them a good lesson and forced them to take part in panchayat polls."
Praising the state Governor Satya Pal Malik's administrative ability, Madhav said that a pleasant atmosphere has been built in the state. "Terrorism is being dealt with strictly and it (operations against terrorists) will continue," he added.
He also mentioned casually, that the BJP councillors in Kashmir who had left the party will be urged to join back.
Also read: Keeping aside his own daughter Indira, Nehru sent Sardar Patel kids to Parliament: Hardik Patel